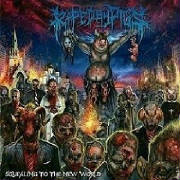 RAPED BY PIGS - SQUEALING TO THE NEW WORLD CD

Beyond expectations, this full length release of massive proportions in EXPLOSIVE brutality brings a new level to the meaning of DRIVEN. Eleven tracks of brawling exchanges rip open the cavities of a mortal world with ruthlessness. Take note of Don Evans [Despise the Sun] on two sick tracks as well as guest participation by Travis Ryan [Cattle Decapitation] and Lord Marco [Six Feet Under] that are each full-featured on two tracks of this album. Featuring cover art by renowned artist, Tony Koehl.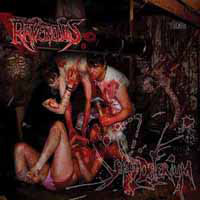 $10.00
Ravenous - Blood Delirium

Old School Horror / Gore Death Metal. In the Vein of Autopsy.
A must!!!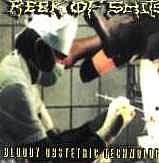 $10.00
Reek Of Shits - Bloody Obstetric Technology

2nd Full Lenght CD from these Czech Gore Grinders. In the vein of Gut!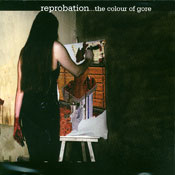 $10.00
REPROBATION - The Colour Of Gore

Reissued version of the band's first release including 3 new tracks.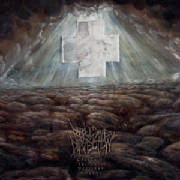 REPULSIVE DISSECTION - Church Of The Five Precious Wounds
Technical Brutal Death Metallers REPULSIVE DISSECTION with their highly anticipated new full lenght from Repulsive Dissection!!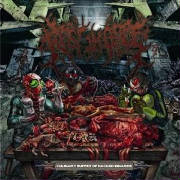 REST IN GORE - Culinary Buffet Of Hacked Innards CD

After years of silence, one of Japan's most Brutal Slamming Death Metal bands is finally releasing their long awaited and highly anticipated debut Full Length CD. Ultra Brutal Guttural Slamming Death Metal. The wait was worth it! Amazing artwork done by the master Tony Koehl, DON'T MISS THIS BRUTALITY!!!!



Rot In Pieces/
Hypoptalasias - Split CD
Old school grind (like early Agathocles) with a Napalm Death cover of The Kill. Made in Hell. And a handnumbered edition of 500 copies.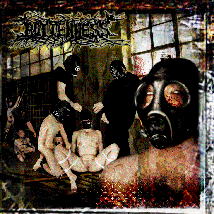 ROTTENNESS - Die Wege Der Lust CD

Mexico's best kept secret of Utter Brutality will now be unleashed on Sevared Rec. Ultra Brutal, Ultra Guttural Brutal Death Metal at it's best! This CD will compile everything the band as ever recorded (other than the 2 already released cds) It includes: "SICKENING CHRONOLOGIES (THE INESCAPABLE BOND OF LUST AND MUTILATION) 2008, THE 69 e.p. (ONLY SOLD IT ON TOUR) 2008, ADVANCE DEMO 2006 (ONLY SOLD IT ON TOUR) 2006, DEMO 2003, & A LIVE BOOTLEG FROM 1998. All 18 brutalizing tracks never before released on CD, or ever really released! This will be one of the most Brutal cds ever released! DO NOT MISS THIS!!! 18+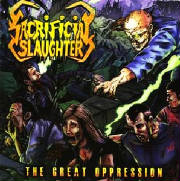 SACRIFICIAL SLAUGHTER - The Great Oppression CD

Insane Blistering Old School Death Metal from the bowels of southern CA. Sacrificial Slaughter come at you hard and fast on their Ossuary Industries debut CD "THE GREAT OPPRESSION" http://www.youtube.com/watch?v=3oVu8xNKKdk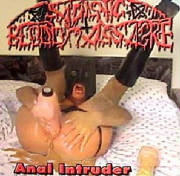 $10.00
Sadistic Blood Massacre - Anal Intruder
German Porn-Grind.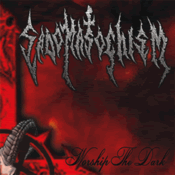 $10.00
Sadomasochism - Worship The Dark

Debut CD of Brutal Death Metal from the USA. Great Disc, slight old school flavor to it! Hard To Find!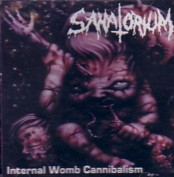 Sanatorium-Internal Womb Cannibalism CD


More of the sickening blast beat oriented gore grind for the masses! These folks from Slovakia sure know how to reguritate their innards to give us some of the sickest vocals delivered to man. Think Cock and Ball Torture playing Infernal Dominion! Killer!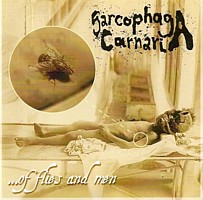 $10.00
SARCOPHAGA CARNARIA / CASTRADO CADAVER Split CD

GRIND!!!!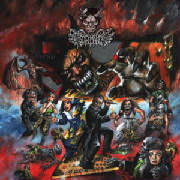 SCAREMAKER - "What Evil Have They Summoned..." CD
BACK IN PRINT! The debut album featuring Vanessa Nocera from Wooden Stake, Howling, and Skeletal Spectre! Originally released in 2010.
Features a full-color painting by Adam Geyer, and a special song with lyrics co-written by Stevo of Impetigo!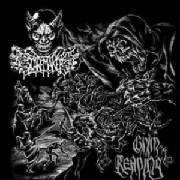 SCAREMAKER - Grim Reaping
NEW songs recorded exclusively for this release! also includes the 3 song "Burning Inquisition" demo tracks along with 3 bonus horror instrumental/soundtrack style tracks!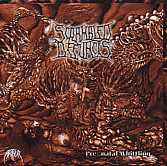 $10.00
Scrambled Defuncts / Blasphemer / Humanity Fucked To Gore 3-way SPLIT

H.F.T.G. playing Tech. Death Metal in the vein of Cannibal Corpse "Tomb.." era, Blasphemer play Brutal Death Metal in the vein of Deeds of Flesh & Disgorge (US), Scrambled Defuncts play Brutal Death Metal in the vein of Suffocation!!
Incredible layout and Artwork, a must have!!!!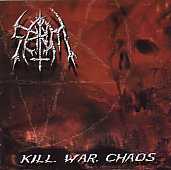 $10.00
Seirim - Kill War Chaos
Seirims latest offering shows improvement from their last with tighter overall music and production. Their style of black/death metal is one shared by label mates Impending Doom.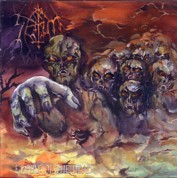 Seirim-Empire Of The Dead CD
Brutal death metal with a touch of black metal. Good speedy drumming, nice licks and scarey vocals.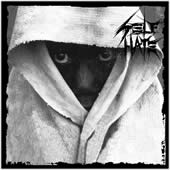 Selfhate-At The Beginning God Created Fear CD
Early discography of these Poland's grind-cores. About half an hour of heavy political grind-core.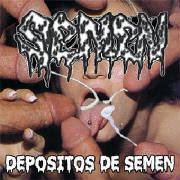 $10.00
Semen - Depositos De Semen
Porn Goregrind from Mexico.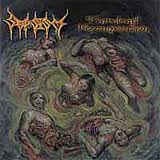 $10.00
Sepsism - Purulent Decomposition
Brutal Death Metal from California.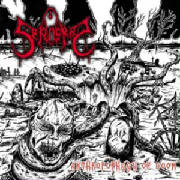 SEPULCRAL - Anthropophagy of Doom
This underground Italian band plays dark and catchy old-school Death Metal with Doom influences... taking inspiration from such classic early 90's and 80's bands such as Derketa, Impetigo, Mythic, Autopsy, Necrotomy, Hellhammer, Incantation, as well as the brilliant and morbid horror themes from such masters as Lucio Fulci, Mario Bava, Dario Argento, and more! Their debut 9 song album, titled "Anthropophagy of Doom", is simply one of the best debut albums in unholy horror DEATH METAL.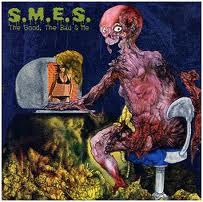 $10.00
S.M.E.S. - The Good, The Bad & Me
Techno-cybergrind. S.M.E.S. is actually an acronym for the Dutch phrase "Schijten Met Een Stijve", which loosely translated means "to shit with a hard on."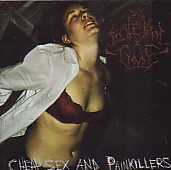 The Seventh Gate-Cheap Sex and Painkillers CD
The second full length offering from Virginia based brutal death outfit The Seventh Gate which takes a much more straight forward than their previous release. Not unlike early Skinless, this band blasts and grooves at a medium pace with low growls and screams to top it off.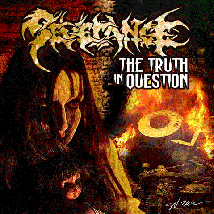 $10.00
Severance - The Truth in Question
Severance album released by Sevared Records (NY) with all new material including a cover song from South American Metal Legends, Attomica. Thirty-five minutes of Texas Death Metal!!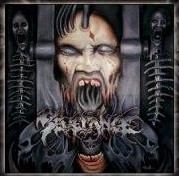 $10.00
Severance - Suffering In Humanity

Formed back in 1989 , legendary Texas' down-tuned trend-crushing death metal machine SEVERANCE has forged a legacy of underground, uncompromising brutality hard to match by other bands. The combination of dark, inhuman growls and the ruthlessly savage, dense and suffocating musical vortex have once again created a death metal masterpiece that is sure to crush all current trends out there.
.. All hail true metal of death!!.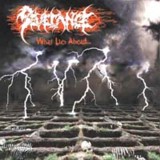 $10.00
Severance - What Lies Ahead CD
Pugilistic death/grind in the style of middle Napalm Death, with a frontier of hazily defined song structures amidst the classic riffing one can fashion from strict grindcore boundaries, this album holds together well rhythmically and has some excellent taste in riff placement but does not inspire necessity in any collection. Like many hybrids it incorporates three generations of metal technique, adding a randomness in atmosphere within similar cadences of hateful blast. (Anus.com)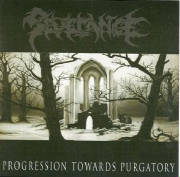 $10.00
Severance - Progression towards Purgatory
This archival release takes you from their 1st studio demo, Afterbirth of Infamy [1991], to a new, unreleased track. The version of this song is exclusive to this release. Including the short intro, there are 13 songs on this release. With the exception of the intro and one exclusive track, all the material has been previously released in one form or another.

$10.00
SEVERED REMAINS - A Display Of Those Defiled

Unrelenting, savage death metal! Uniting elements of sickening sludge, technical blasting brutality, and a little old school influence. Includes a killer Suffocation cover!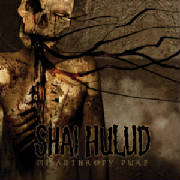 SHAI HULUD - Misanthropy Pure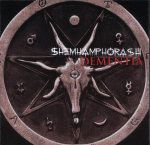 $10.00
Shemhamphorash - Dementia CD
These guys play melodic and technical black metal with carefully carefully crafted tunes. Never boring like some black metal bands. No keyboards, no female chants. All metal!! Similar to Dakthrone.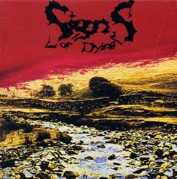 Signs of Dying - Desire is Suffering CD
Dont let the cover fool you. Sounds like Mortician meets Fuck I'm Dead! Necrophagist and Retch fans should take note of this young drum machine backed US grind band.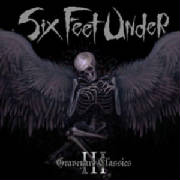 SIX FEET UNDER - Graveyard Classics III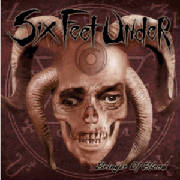 SIX FEET UNDER - Bringer Of Blood


Sixth Incubator-Imphonoir CD
This is one pretty impressive release. Nice chunky riffs, catchy beats, and a sick sound! Here is a review I found on the band "We donīt want to produce Hightech-Death Metal-Albums, we just want to keep the spirit of experimental Death Metal-/Grindcoremusic alive. The new THE SIXTH INCUBATOR-album will be released in may 2003 where the last souls will be kept by a new, but on the otherside old, way of facinating, experimental DM/GC".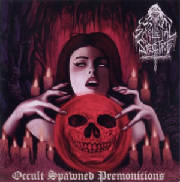 SKELETAL SPECTRE - Occult Spawned Premonitions
SKELETAL SPECTRE has unleashed their army of fleshless ones, and delivered their 2nd crushing album, "Occult Spawned Premonitions"! 8 tracks of female fronted, ghastly Swedish Doom/Death Metal influenced by spirits of the undead, graveyard sacrifices at midnight, and other unearthly supernatural horror themes…while haunting the listener with destructive, earth-shattering riffs and demonic/ghostly death-banshee-from-hell vocals that will leave Doom and Death Metal fans cursed for all eternity!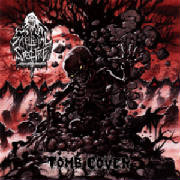 SKELETAL SPECTRE - Tomb Coven
Another Doom Metal masterpiece from the same label that brought you all of the debut albums from Coffins and Hooded Menace! An unbelievable tyrant of revenge seeking songs from the darkest depths! The Swedish triad known as SKELETAL SPECTRE, awakens the dead with their debut full-length album "Tomb Coven"! Heavy, thundering DOOM METAL combined with eerie riffing & accompanied by tormented vocals from beyond the spirit world. These catchy tracks will possess you & leave you wanting more! Listen...if you DARE! Features killer cover painting by Adam Geyer. From Sweden, comes SKELETAL SPECTRE...3 ghastly apparitions from the voids of eternal darkness. Their goal is a simple one...to play crushing horror DOOM METAL mixed with other influences and eerie sounds to come up with something they feel is their own.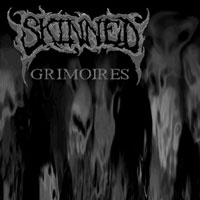 Skinned - Grimoires CD
16 songs, 4 different releases, the entire SKINNED history all in one CD!!! Features 2 new songs recorded Oct. 2003.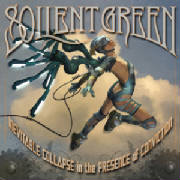 SOILENT GREEN - Inevitable Collapse In The Presence Of Conviction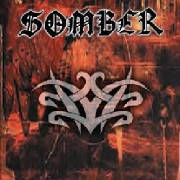 $10.00
Somber - Somber

Melodic Death Metal from Michigan.


Sons of Chaos

-Redwork CD

Mixing pure and unrelenting Death Metal, technically aggressive riffs and groove oriented heavy breakdowns, Sons of Chaos are ready to crush all non-believers! After releasing two demos and one self released CD, Bloodsoaked Records has released their most demonic, destructive and uncompromising effort to date!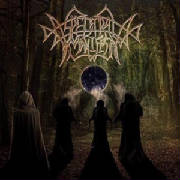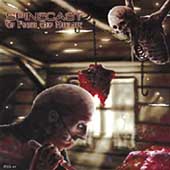 $10.00
SPINECAST - Go Forth And Mutilate

Brutal death metal from Alabama.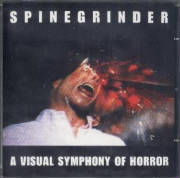 $10.00
Spinegrinder - A Visual Symphony Of Horror
Brutal Death Metal/Grindcore from the US.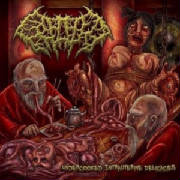 SPLATTERED ENTRAILS - Undercooked Intrauterine Delicacies
Available for the first time ever, a collection of classic
Splattered Entrails material dating from 2006 to 2008!
"Undercooked Intrauterine Delicacies" features brutal artwork
from Gruesome Graphx and 25 tracks from 3 different splits.
A must-have for fans of older Splattered Entrails as earlier
releases are rare and out of print! Amazing Brutal Death Gore from the USA!! Sickening artwork done by Nev.


Squash Bowels

-For Dead God-International Devastation CDTheir long awaited demo discography on CD is now available!!! "For Dead God - International Devastation" is the name of the CD and you will find there their first steps in pure gore grind, demos from '94,'95 and '96 and much more - unreleased songs "Mad Dentist", "Year-Noise-Chaos" and "Mutilations Corporations" (cover version of N.D.) and 1 song from both full lenght albums and 2 brand new songs "Vulture Ritual" and "Flesh Grinder" from their last occupation of the studio in may 2002!!! Summary is 31 songs into pure gore grind, lots of old pictures etc.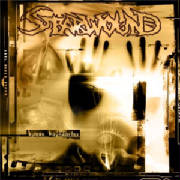 Stabwound- Human Boundaries CD
Brutal slammin' death metal from Sweden in the vein of old DYING FETUS & DEVOURMENT!!. Ultra Guttural sick vocals. A MUST!! Highly recommended!!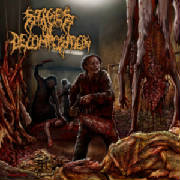 STAGES OF DECOMPOSITION - Piles Of Rotting Flesh CD

The long awaited debut full length by Los Angeles heavyweights, Stages of Decomposition. 9 blistering tracks of non stop socal brutality! Cover by the mighty Tony Cosgrove.

STEEL BEARING HAND - S/T
The debut album on CD from STEEL BEARING HAND is a massive onslaught of utterly crushing old-school Death Metal with an obsessive sword and sorcery theme! Feel their blade of death slice you in two as heavy as fuck riffs pummel whatever is left of your brains and skull! This is true Death Metal from Texas from a band that knows the right influences! Imagine a mix of Bolt Thrower, Incantation, and Celtic Frost and that is only the beginning of what this band has to offer. An absolute must!


Suffering Down

-Misanthropic and Nihilist CD60 minutes of Majestic Black / Death Metal from Spain with atmosphering parts, senitive leads, fast passages, melodic and mystic spheres. Digipak version.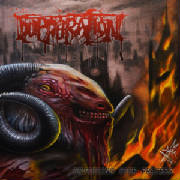 SUPPURATION - Devouring Your Prayers CD

Colombian Mega-Blasters SUPPURATION, have returned from their rotten slumber with Devouring Your Prayers. The latest studio offering from this Bogota based trio features ten new tracks of extreme, brutal, and blasting death metal.
Featuring artwork from renown tattooist Miguel "DarK" Bautista, "Devouring Your Prayers" was produced by George Sarmiento at New Sound Studio in Bogota, Colombia. Be forewarn, the puss filled demon has awaken...

Supreme Brutal Legions

-5 Way Split CDFeaturing 65 minutes of relentless brutality from Cardiac Necropsy, Insision, Koma, Lacerate and Vrykolakas! This is a killer five way split CD that is a must have!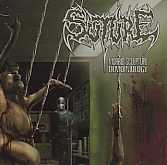 $10.00
SUTURE - Morbid Sculpture Demo[n]ology

A collection of previous demo releases, bonus tracks, and
live video footage - absolutely mandatory for all fans of Louisianna's sickest.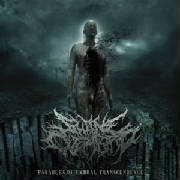 SWINE OVERLOAD - Parables of Umbral CD

Special appearances by Mike O'Hara (Splattered Entrails), Josh Smith (Gutfucked), Hunter Pate, and Richard "Yeti" Kirk (Abdicate)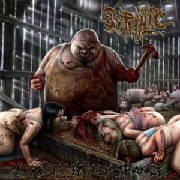 SYPHILIC - Hereatt Heen Trance CD

"Hereatt Heen Trance, the 6th album release from Michigan Brutal Death Metal solo project, Syphilic. By the looks of the cover it will follow the same lines of filth this project has been on since the start. It does just that. 9 new tracks, 42 minutes Mixed/mastered with Christian Rudes, guest solos by Metal Matt Martin, guest vocals by Jens (Derogation), Andy (Vomitous), Adam Michael (Anal Plug), Blue Jensen (Euphegenia), Alex Settimo (Complacency). For fans of previous albums and Futurama." GET THIS NOW!!! https://www.youtube.com/watch?v=x3VTIb5AQcM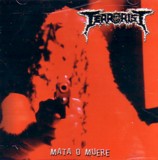 Terrorist - Mate O Muere CD
When you get tired of the same old grind sound and pitch shifted growls, this is what you listen to. Raw brutality with so much intensity, it hurts! Sounds like a cross between Brujeria, Malignant Tumour and Engorged. This guy has one of the sickest sore-throat type growls. Awesome and original sound.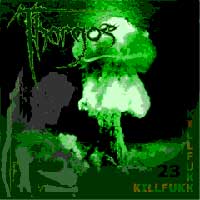 $10.00
THARGOS – Killfukk CD

13 tracks of dark old school evil death metal, includes a cover of Exodus "Bonded By Blood"! On Witches Brew Records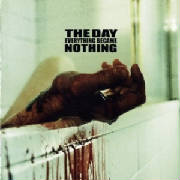 $10.00
The Day Everything Became Nothing - Slow Death By Grind

Following on from their ribcage rattling debut Le Mort,
The Day Everything Became Nothing return with a hammering new EP to fill every one of your orifices with their oozing goregrind stench. Slow Death By Grinding features 3 brand new songs of their mammoth bottom end grinding groove obliteration, a gored up cover of Satyricon's rock opus Fuel For Hatred and a fist pumping live track recorded in 2004.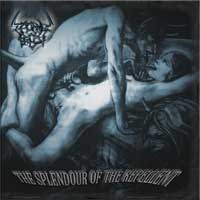 Thornesbreed-Splendour of the Repellent CD
Starting out with a dark Incantation feeling, minor keyed melodies and all, this disc appears to be slightly doomish and old school but that is just the first track. After all of that the CD explodes into a fast paced Diabolic or Divine Empire style death metal album.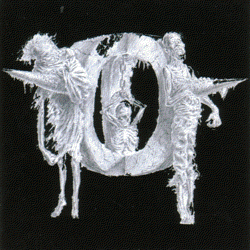 $10.00
THREE VICTIMS - Loathing Societal Conformities

Debut CD of Brutal Guttural Death Metal from Austrialia!! Brutal Grinding Hate Slam. Sick Shit!!!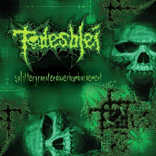 $10.00
Todesblei-Splittergranatendauerbombardement CD
Brutal Death Metal with an old school feel.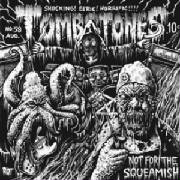 TOMBSTONES - Not For The Squeamish CD
TOMBSTONES is the new band from Stevo of the infamous horror/gore legends IMPETIGO! His first death metal vocal performance since 1992's classic "Horror of the Zombies"! This album is 2 years in the making and it's finally here in all of its gory-glory! Features Patrick Bruss from Crypticus and Elektrokutioner from Decrepitaph & Scaremaker! This is the ultimate horror-influenced Razorback release ever! Catchy, heavy, creative, twisted, maniacal, and ORIGINAL terror-ific DEATH METAL madness!


$10.00
Tomorrow's Victim/Perverse/Moulded Flesh- 3-Way Split CD
Nice split CD with three bands that are active in the brutal death scene. Tomorrow's Victim is the opener and comes from the USA while the other 2 bands are from Poland. 12 Tracks of deep growls (Moulded Flesh uses a screamer as back up), ripping guitars (no leads) and hammering drums (Perverse with their 16 year old butcher!). A good way to hear new UG bands.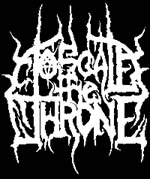 $6.00
To Scale The Throne - To Scale The Throne
Black Metal from the Houston, TX area.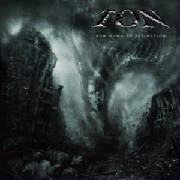 TON - Bow Down to Extinction CD

The mighty TON has returned. After 15 years of silence, these Ohio Death Metal legends have been at work long and hard on a new album for all the fans.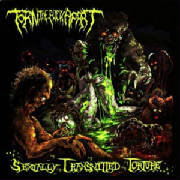 Torn The Fuck Apart - Sexully Transmitted Torture CD

These guys just got Off the road and Have Released This Pure Slab Of Brutality for all you SICKOS to enjoy. Pick Up your copy now
VBT [Vaginal Bear Trap] - Just the Tip CD
VBT has just released their new album, "JUST THE TIP" on Ossuary Industries. A crushing full-length bridging the gap between Brutal Death Metal and Grindcore. For fans of Dying Fetus, Terrorizer and Phobia, GET YOUR HANDS ON "JUST THE TIP"!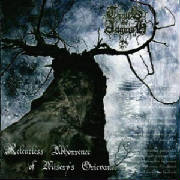 $10.00
Trails of Anguish-Relentless Abhorrence of Miserys Grievance CD
Grim & savage Canadian Black metal; blasting fast corpse-painted NORDIC style with necro-ish, but still epic atmosphere & melodic grind! Excellent dynamic drumming! They are the closest thing to an hybrid between Dissection and At The Gates... technically impressive and musically unbelievable!!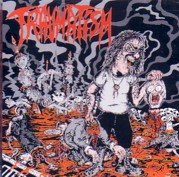 Traumatism-Truculent CD
From Canada. These guys play old school death metal similar to old Suffocation and Obituary. Only difference is that they have the crazy fast grind blast in it as well. Nice deep growls! Check out this band!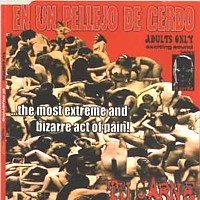 $10.00
Tu Carne / El Muermo SPLIT CD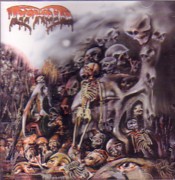 Typhoid-Ruptured Self Control CD

Brutal,
fast and technical brutal death with glass gargling vocals from Slovakia. Killer production to boot.The guitarist does complex leads throughout most of the recording. Sounds like Lividity meets Deicide and Suffocation.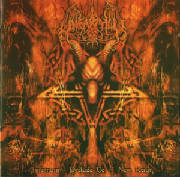 $10.00
Unearthly - Infernum Prelude to a New Reign

Black Metal from Brazil.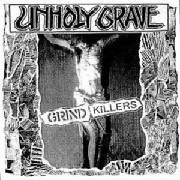 $10.00
UNHOLY GRAVE - Grind Killers CD
From the masters of Japanese grindcore! Total raging insanity from this long running machine of grind! Even more raw and extreme than ever before. Comes in a digipak with two different covers you can display.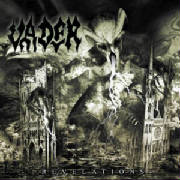 VADER - Revelations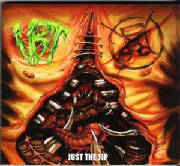 VAGINAL BEAR TRAP - Just the Tip
Vaginal Bear Trap (VBT) has scented and baited its snare to capture more ears with its second full-length "Just the Tip." Instead of utilizing the anti-rape device of its namesake, the power trio looks to brutal, slamming loads of death metal, scummy grind and neck-wrecking thrash metal.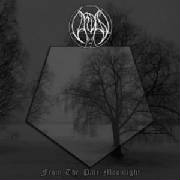 VARDAN - From The Pale Moonlight
THE NEW ERA OF BLACK METAL!!!
VARDAN Stands at the Forefront of the Modern Black Metal / Doom / Atmospheric Scene. Breaking expectations, Bending boundaries, Destroying the norm… Treading NEW ground for the entire Metal genre… while forging a new Path that is Uniquely VARDAN's !!!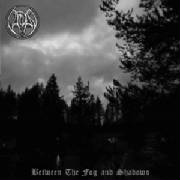 VARDAN - Betwwen The Fog and Shadows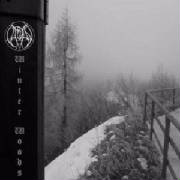 VARDAN - Winter Woods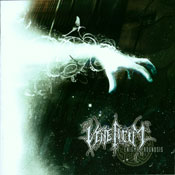 $10.00
VENEFICUM - Enigma Prognosis

Dark death metal from Illinois.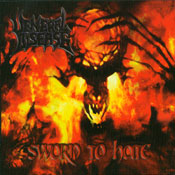 $10.00
VENERAL DISEASE - Sworn To Hate

Death metal from Germany - this is their latest release.

$10.00
Very Wicked-Goregut Greedy CD
From Germany. These guys play ultra fast goregrind with intense drumming and guitar work!! Good sound! Check out these new freaks!! For fans of Haemorrhage and Exhumed.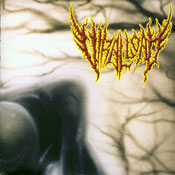 VIRAL LOAD - Practitioners Of Perversion

Contains bonus material including the ultra rare Mouth Watering Stench demo, the only Viral Load recording in existance with live drums! Also includes two live Viral Load videos.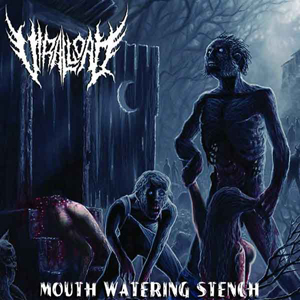 VIRAL LOAD - Mouth Watering Stench CD

Re-Issue in 2013 by Corpse Gristle Records with a new cover.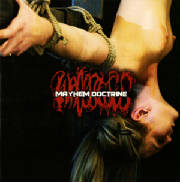 WACO JESUS - Mayhem Doctrine CD

Brutal Death Metal masters, Waco Jesus!! Waco Jesus is bringing back their sadistic dark roots of Scum Grind terrorism with their fifth full length release "Mayhem Doctrine." It punishes with a brutal onslaught of pit driving riffs, wicked as fuck breaks, ferociously aggressive and hateful vocals that leave listeners emotionally sodomized. Misogyny once again dominates the visual and lyrical aspects of Waco Jesus' chaotic and relentlessly intense new masterpiece. Get it and have your thoughts pummeled into submission while your girlfriend, mother and grandmother are maniacally raped and crucified by a band without remorse.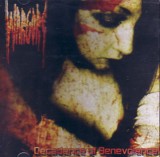 Wargore - Decadence Of Benevolence CD
Combining a mix of relentless triggered drumwork, ferocious twisted guitar riffs and infamous low guttural vokills, WARGORE materializes a dark and ravaged atmosphere. Influenced by US brutal, from Disgorge to Gorgasm, this Italian combo Brutal Death played with amazing powerful sounds!!!

$10.00
Warspite-Gallery Of The Macabre CD
"This is probably the best death metal release I've heard all year, unless my horrible memory is forgetting something... but either way, it's easily one of the top 10 death metal releases of the last five years, without question." Aversiononline.com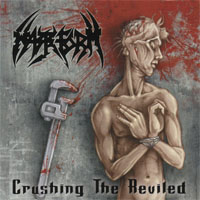 $10.00
WASTEFORM- Crushing The Reviled

An ultra sick re-release of this crushing Debut album from NYC's Wasteform. Brutal Fucking Death Metal. Includes bonus demo, Live tracks and more. All new artwork and layout remastered by Master and mix the CD by Colin Davis (Vile)!! ! A must have CD!!!



$10.00
What's for Dinner - V/A

1. Everybody Dies - Hate Plow
2. The Truth Denied - Neurotoxin
3. Suffered In Exile - Gutted
4. Nothing Earthly Save The Thrill - Novembers Doom
5. Signs Of Gehenna - Morpheus Descends
6. Blood Of The Suspicious - Horror Of Horrors
7. Serenity - Ceremonium
8. Godseed - Descendent
9. What You Fear Most - Decay
10. My Way - Reefer Hut
11. Garden Of Sadness - Angel Trumpets
12. And The Weak Shall Be Crushed - Dying Fetus
13. The Brain Unwashed - The Fold


$10.00
Wizzard - Songs Of Sins & Decadence
Fantasy metal from Germany.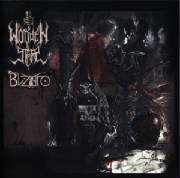 WOODEN STAKE / BLIZARO - Split CD
Exclusive material from these 2 incredible horror Doom Metal bands from America! Wooden Stake summons the spectre of death itself as well as the black countess of blood, while Blizaro conjures the spirit of Edgar Allan Poe and malicious beings from beyond! Features a stunning full color painting by horror master, Adam Geyer. This special release is a limited edition of only 1000 copies and will never be repressed again!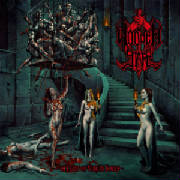 WOODEN STAKE - A Feast of Virgin Souls
Wooden Stake are back from their moldy tomb with their long awaited 2nd full-length album, A Feast of Virgin Souls! A supernatural and unconventional tale about two female vampires versus a demonically possessed female butcher based off of the legend of Elizabeth Bathory. Musically, the album offers up evil and heavy guitar riffs, bass, and slaying vocals of both the melodic and demonic kind. Over 40 minutes of dark DOOM/DEATH METAL with N.W.O.B.H.M. and King Diamond influences.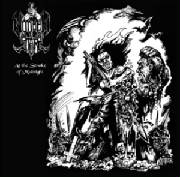 WOODEN STAKE - At the Stroke of Midnight
WOODEN STAKE has unearthed its diabolical past with this collection CD of all the early demo and EP material! You get over 70 minutes of their original, dark, and heart-impaling DOOM METAL featuring all of the songs from their following out of print releases: "Black Caped Carnivore" 7" EP, "Invoke the Ageless Witch" 7" EP, split 7" EP w/Druid Lord, split CD w/Blizaro, "Vampire Plague Exorcism" demo, as well as a brand new song ("Night of the Banshee") recorded exclusively for this collection CD!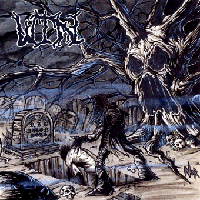 $10.00
WTN - Rotting In Pestilence
Grind from Singapore. Mark Sawickis from Impetigo played guitar on the Impetigo cover song. WTN stands for War Torn Nation.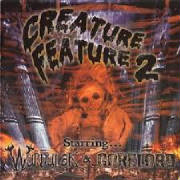 WURDULAK / GORELORD - Creature Feature 2
Underground elitists WURDULAK (featuring Maniac of Mayhem, Killjoy of Necrophagia, Iscariah ex-Immortal and Jehmod from Bloodthorn) and the forever rotting GORELORD puke up another split of blood drenched Black & Death Metal. This violent group of creative individuals express their shared passion for horror, gore and demonic possession.