All prices include postage in the U.S.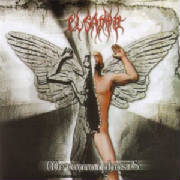 $10.00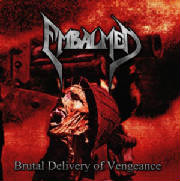 EMBALMED - Brutal Delivery of Vengeance CD

Well, well, well, after receiving this CD "Brutal Delivery Of Vengeance" by this awesome band called EMBALMED I can tell that my desk was smelling like rotting flesh, and that is all right by me. Believe it or not EMBALMED was formed in 1987, back then they released a five songs demo called "Pieces Remain" and in 1993 they released a eight songs demo called "Pieces Remain" and after that they unleashed their assault in Texas where they actually come from.
Now twenty years later they make a comeback with this remarkable album called "Brutal Delivery Of Vengeance" in my view a master piece really, it is pure Death Metal and if you like Death Metal then you will like this one. It is heavy, dirty, bloody and gory and messy with a top notch production thick and clear and grotesque and with an old school sound that goes till the very end, lots of sick solos with lots of distortion and evil and all begins with "Regiment Of Death" then the "Insurgent Killer" appears from nowhere and it gets messy now "The Stalker Texas Mangles" comes to the scene and a pond of blood is formed, now you know about my "Brutal Delivery Of Vengeance" and you shall pay the price because now it is about the "Penetralia". EMBALMED is now awaken after twenty years of hibernation and they return even stronger and meaner than ever before and they are ready for the slaughter, fans of EXHUMER, CARCASS, SEVERE TORTURE and SINESTER will love this one, because the gore fest has just begun.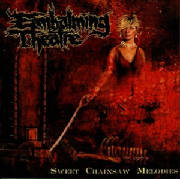 $10.00
Embalming Theatre-Sweet Chainsaw Melodies CD
22 songs of wonderfully morbid, charcoal-broiled death/grind from Switzerland that will make your skin crawl and bones crack with fear!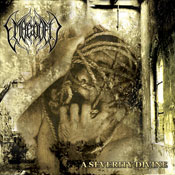 $10.00
EMBEDDED - A Severity Divine

Second full-length album of this German powerhouse!
9 new songs of brutal, 100% trend free, Death Metal,
combining the best of old school Death Metal and modern blasting Death.

Great catchy riffs, blasting drums and deep vocals.



ENJOY MY BITCH - A Bitch Romance? CD

After 4 demos and 2 split CDs comes the long awaited Debut Full Length CD of Sick fucking Brutal Guttural Death/Gore Grind from Mexico!! Featuring members of Obsceno, etc.. Sick Brutal gore mixed with humour, CBT meets Internal Suffering. SICK DISC!!!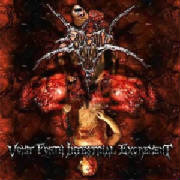 $10.00
Enmity
-
Vomit Forth Intestinal Excrement CD
Enmity debut full length. Your brain will be smashed around 18 min of non-stop relentless brutality. Art by John Campbell (Morbid Creations).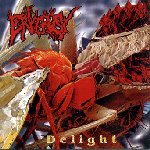 $10.00
Erytrosy - Delight
This release is distinguished by unrelentingly heavy riffs and saw blade through the cranium vocals. This really is one of those releases that blows my skull off from start to finish, it doesn't get much better than this.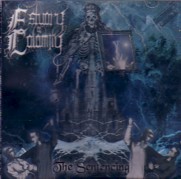 $10.00
Estuary Of Calamity - The Sentencing

Epic supreme Black Metal with mid paced melodic guitar work, symphonic keys, and a dual raspy Black Metal/Harsh Death Metal vocal attack.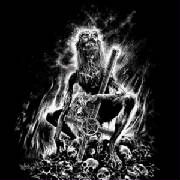 EVIL / LURKIN FEAR - Split CD
Split release featuring 2 up and coming Japanese metal bands! Evil specializes in killer, Sodom-inspired speed/thrash metal, while Lurking Fear is awesome oldschool grindcore! Features killer cover art from the mighty Putrid! Japanese import release.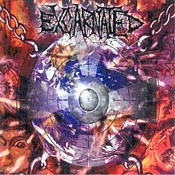 $10.00
Excarnated - Homicidal Decimation

Brutal Death Metal FROM Australia.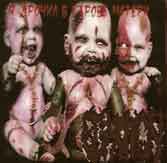 $10.00
Exhumation - Apoyun B Ytpobe Matepn

Tons of short gore/grinding tracks ala Disgorge (Mex) taken
from their 2004 and 2005 releases.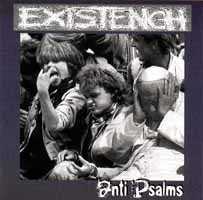 $10.00
Existench/Brutal Insanity - Split CD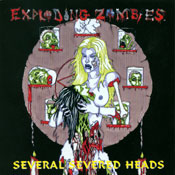 $10.00
EXPLODING ZOMBIES - Several Severed Heads

Death metal from Michigan.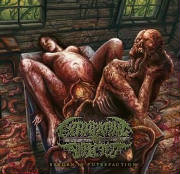 EXTIRPATING THE INFECTED - Reborn In Putrefaction
After a couple of years Extirpating The infected comes back with their Highly anticipated second full length CD " Reborn In Putrefaction" filled with 9 songs of intense and Brutal Slamming Guttural Death Metal and with the amazing cover art of Marco Hasmann.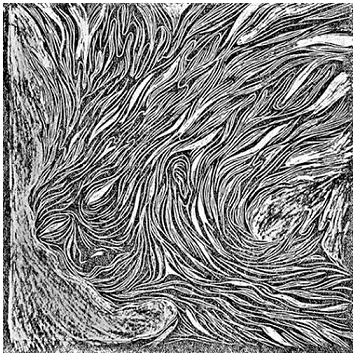 FACADA - Nadir CD
Pure raging grindcore assault from Brazil! A must for fans of Disrupt, old Napalm Death, etc. Import release.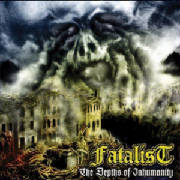 FATALIST - The Depths Of Humanity CD
Re-issue of this old school Death Metal band's debut album originally released in 2009. German import release.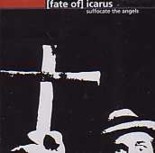 $10.00
Fate of Icarus - Suffocate the Angels

A discography of sorts and contains all the material written by their old guitarist. Includes the split 7"s with Drogheda and Creation is Crucifixion and 4 unreleased tracks. In addition to this there are 3 newly recorded tracks that are were written but left unrecorded. Joe Horvath (Circle

of Dead Children) appears as a guest second vocalist on these 3 songs.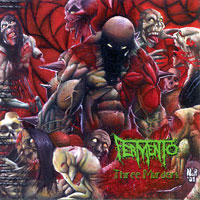 $10.00
Fermento - Three Murders

Best of/Compilation.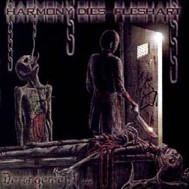 Fleshart/Harmony Dies - Split CD
$10.00
FLESHART - Art Brut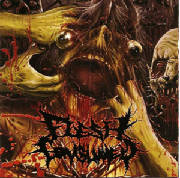 FLESH CONSUMED - ...Mutilate, Eviscerate, Decapitate CD

Flesh Consumed's "...Mutilate, Eviscerate, Decapitate..." - remastered by Punchy (Morbid Angel, Nile, Terrorizer). Comes with all new artwork, layout and bonus tracks including "Into The Pit" demo, a lost song and a Morbid Angel cover. A MUST HAVE!! Brutal fucking tech. masterful Death Metal!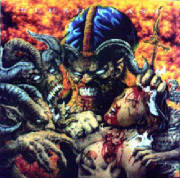 $10.00
Fleshfeast - Fleshfeast
Brutal Canadian Death Metal.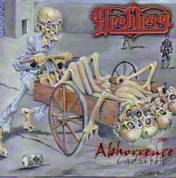 $10.00
Fleshless - Abhorrence of Cadaveric

Technical grinding terrorism. Brutal and really killing this will shock your ears with a brilliant and powerful sound.
Pure sick brutality from Czech Republic.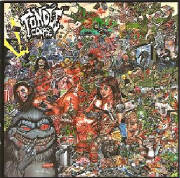 $10.00
Fondlecorpse - Creaturegore
Long-awaited full-length album from Holland's FONDLECORPSE!

"Creaturegore" has been in the making for almost a decade! This album is the culmination of years of hard work, determination, integrity, and sparing no expense to make sure that vision is realized! This album is an avalanche of crushing, heavy, catchy, and monstrous DEATH METAL, performed by talented musicians with precision and class, and the most over-the-top, barbaric vocalist around today!

This is the ultimate in B-movie worship HORROR METAL and features probably the most detailed and insane cover art that was hand painted over a 3 year period from the incredible artist, Adam Geyer! This must be seen to be believed!

FONDLECORPSE have been slowly building up their gore metal legion over the years the old-school way and they are rewarding their fans with a sheer masterpiece of Death Metal that is one of the most memorable in decades! Be prepared to be blown away with this incredible album from the most dedicated and loyal underground band today!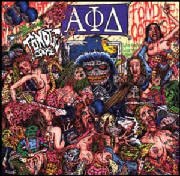 $8.00
FONDLECORPSE - Blood and Popcorn CD

Mutant couch potato, B-movie loving, Boglin-thrashing, Critter-gulping lunatics from Holland into our tomb of gore! Get ready to dive into a pool of slime, as the band unleashes their mini-CD "Blood and Popcorn" which is the ultimate in pure monster-mashing, gory, old-school death metal. Listen for the sound of small spacecrafts crashing in your backyard, it could be FONDLECORPSE preparing to attack and steal your remote control while carving you up for their fast-food binge!



$10.00
Forced Fed Flesh - The Human Virus CD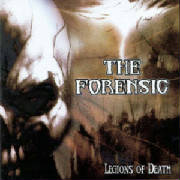 $10.00
The Forensic- Legions of Death CD
Great Death Metal From Mexico!!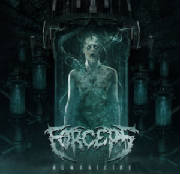 FORCEPS - Humanicide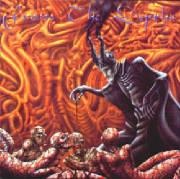 $10.00
From The Depths-Bereavement CD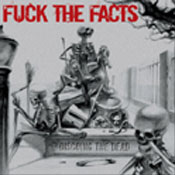 $10.00
FUCK THE FACTS - Discoing The Dead

Insane grind from Canada.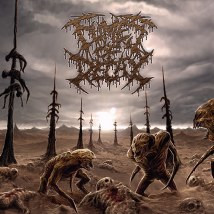 FUMES OF DECAY - Devouring The Excavated CD

Ultra Guttural Death Metal band to emerge from the Netherlands since Pyaemia / Disavowed etc..!! Cover art done by the Mighty ZIG! Ultra Sick!!!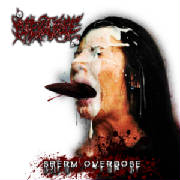 FUNERAL RAPE - Sperm Overdose CD

Latest album of sick and insane goregrind puke and vile filth!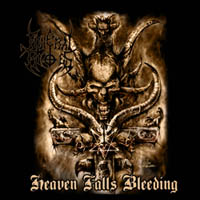 $10.00
Funeral Rites-Heaven Falls Bleeding CD
Released Members of the Black Circle Society and contains 8 tracks of pure blasphemy. This recording has been getting excellent reviews from the likes of Pit Magazine and Metal Maniacs to name just a few.
"Long before black metal got mugged by death metal, there was Funeral Rites blending both styles..."
-Terrorizer
"...these guys pride themselves on staying true to the dark side and walking the walk...In the meantime pick up this no bulls*** CD [Heaven Falls Bleeding]." - Pit Magazine
"Relentless and hateful to all things religious, these DM-branded Texans don't fit any cowboy image. It's [Heaven Falls Bleeding] pure savage blast beat meat for the bangers that dont dig pussy parts" - Metal Maniacs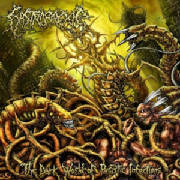 GASTRORREXIS - The Dark World Of Parasitic Infections
The highly anticipated 2nd full length album of Ultra Brutal Ultra Guttural Brutal Death Metal from Ecuador!! This will crush your head in! Amazing disc, 100x better than the 1st. FUCKING BRUTAL!!!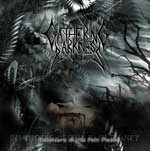 $10.00
Gathering Darkness - Beholders of The Pain Planet

Brutal Death Metal from Spain.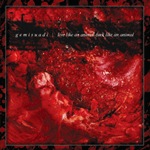 $10.00
Gemisaudi - Live Like An Animal-Fuck Like An Animal
Insane brutal death grind from Ohio. Your brain and ears will be crushed completely when you finished playing these insane 24 tracks.


Gerbe of Life / Repudiate

-Split CDBoth bands on this split CD are new hopes of the French underground scene!!! They are not the best bands of the scene, they haven't the best sound of the year & this is not the best CD of the decade... This is just an honest, true and interesting underground stuff!!! GERBE OF LIFE will crush you face with 11 tracks of fast and furious grinding death!!! REPUDIATE will make your ears bleed with 6 tracks of pure death blasting fucking metal!!!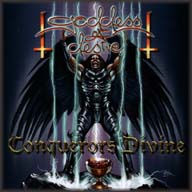 $10.00
Goddess of Desire - Conquerors Divine CD

Traditional Metal from the Netherlands.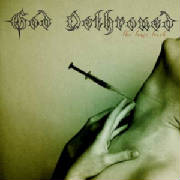 GOD DETHRONED - The Toxic Touch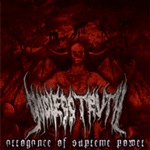 $10.00
Godless Truth - Arrogance Of Supreme Power
Czech brutal pulverizer GODLESS TRUTH's killer full length CD entitled "Arrogance of Supreme Power" is starting to pulverize everything that you have. It consists of 8 brand new tracks(Includes Intro) and 1 bonus track.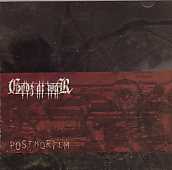 Godz at War
-Postmortem CD
Hailing from Germany, Godz of War unleash a melodic death/black metal offering similar to early At the Gates material.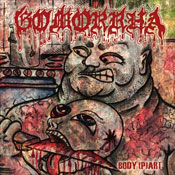 $10.00
GOMORRHA - "Body [P]art

Their second release of brutal death metal from Germany.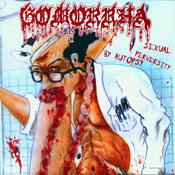 $10.00
GOMORRHA - Sexual Perversity By Autopsy

Brutal death metal from Germany.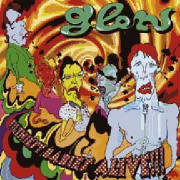 $10.00
Gore Beyond Necropsy - Killapornia Dreamz

Split CD with Nunwhore Commando 666.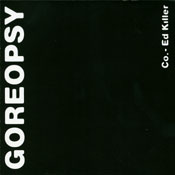 $10.00
GOREOPSY - Co. - Ed Killer

Brutal death metal from Slovakia.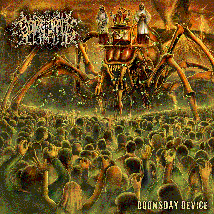 GORETRADE - Doomsday Device CD

Highly anticipated 4th full length album from Colombia's Brutal Death Metal masters Goretrade!! 9 bone breaking tracks and a cover of Dehumanized!! Brutal Guttural Tech. Death Metal mastery with amazing slam parts.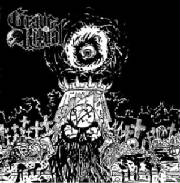 GRAVE RITUAL - Euphoric Hymns from the Altar of Death

Death Metal with an emphasis on catchy song writing, dark passages, doom-laden riffs, and a true appreciation for Impetigo, Autopsy, and Incantation, while mixing in their own sound! "Euphoric Hymns From the Altar of Death" is a 9 song platter of utterly morbid and down-tuned Death Metal that is the stuff of nightmares!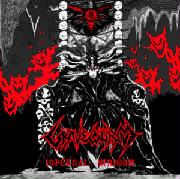 GRAVEWURM - Infernal Minions CD

The American band's ninth full-length overall, GRAVEWURM's Infernal Minions "represents our continued path of worshipping the ancient gods of black metal," says founding vocalist/guitarist Funeral Grave. Infernal Minions indeed pays respect to the blackened altar of Hellhammer and Venom, Burzum and Beherit, Goatloard and Grand Belial's Key. Obstinate in their refusal to compromise, dedicated to the bitter end: For 23 years now, GRAVEWURM have been their own masters, and Infernal Minions is the aggregate accumulation of their arcane wisdom.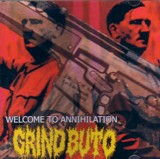 $10.00
Grind Buto - Welcome To Annihillation

Death / Grind from Indonesia.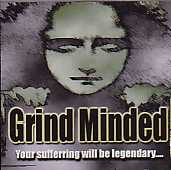 Grind Minded
-Your Suffering Will Be Legendary CDBrutal old-school death/grind from Holland!!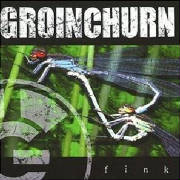 $10.00
Groinchurn - Fink
Grindcore from South Africa similar to Brutal Truth.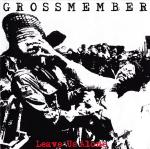 $10.00
Grossmember - Leave Us Alone
Grossmember play gore grind with a powerful sound. No doubt, Impetigo are one of their main influences.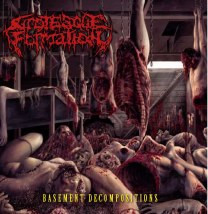 GROTESQUE FORMATION - Basement Decompositions CD

Finally available again With re-newed packaging much better quality cover art and layout & CD Face!!!! Ultra Brutal TXDM w/ Shawn Whitaker (Viral Load / Insidious Decrepancy, etc...) on vocals!! An Absolute must have!!!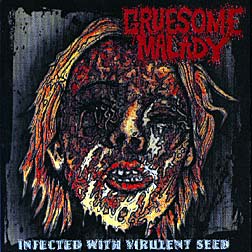 $10.00
Gruesome Malady - Infected With Virulent Seed

Goregrind from India.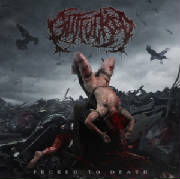 GUTFUCKED - Fucked to Death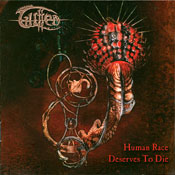 $10.00
GUTTED - Human Race Deserves To Die

Hungary's most brutal act - second full length!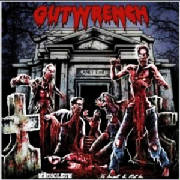 GUTWRENCH - Mausoleum... To Dwell & Rot In CD

The domain of the undead looms over the north of Mexico... and its name is GUTWRENCH, evoking ghastly and putrid sounds like those that was hurled by the old corpses exhumed from their timeless graves! GUTWRENCH's debut album, "Mausoleum...To Dwell & Rot In", is 8 tracks of ungodly, low-tuned, morbid and doomy Death Metal in the most murky and grotesque way possible! This album is another horrific masterpiece of pure repulsive horror DEATH in the way that only Razorback Recordings can bring you!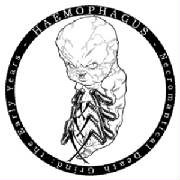 HAEMOPHAGUS - Necromantical Death Grind: The Early Years
Insane death/grind from Italy! includes their split 7" EP with Spiral, split 7" EP with Agathocles, split CD with T.S.S., and the demo CD "Into the Mortuary"! 21 tracks total! Import from Italy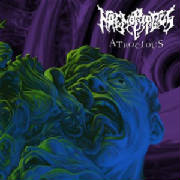 HAEMOPHAGUS – Atrocious
The 2nd full-length album from Italy's best ultra splatter-DEATH/GRIND HORROR GORE METAL band! This 13 song monstrosity features some of the catchiest riffs and song writing, deranged ravenous vocals, a battery assault of drumming, and a great mixture of all true metal styles. "Atrocious" is THE Death/Grind album that gorehounds have been STARVING for! HAEMOPHAGUS has been around for almost 10 years now, having released a ton of EP's and playing tons of shows all over Europe. A new personal standard has been set by the band on this new album. Try to imagine a mix of Repulsion, Terrorizer, early-Carcass, along with early-Slayer, Voivod, and Deceased! There is truly no band around today that sounds like HAEMOPHAGUS!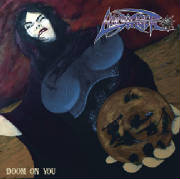 HARBINGER - Doom On You CD
Pure 80's style speed/power/thrash metal from Michigan inspired by bands such as Anvil, Omen, and other crazed 80's metal bands! Features members from Wastelander, Sauron, and Wartorn! Killer stuff!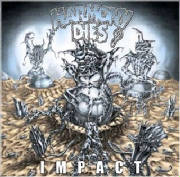 $10.00
Harmony Dies - Impact

Harmony Dies are one of the oldest German death metal bands.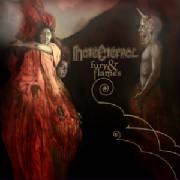 HATE ETERNAL - Fury & Flames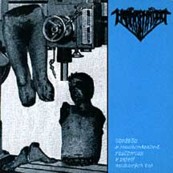 Hermaphrodit-S/T CD
One word! Brilliant! Very very catchy riffs and well constructed grind/death from the Czech Republic!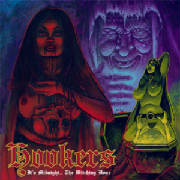 HOOKERS - It's Midnight... The Witching Hour
Kentucky's raging horror punk metal masters, HOOKERS! The new album is a blistering onslaught of some of the BEST new horror metal around today, like a mix of Slayer's "Reign in Blood" with The Misfits "Earth AD"! This album is NON-stop brilliance from start to finish! A must for fans of catchy, horror-inspired music that makes you rage like a lunatic! Cover art by wicked horror artist, Josh McAlear!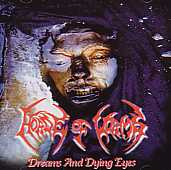 $10.00
Horde of Worms-Dreams and Dying Eyes CD
Creating raw and distorted black/death/grind (if you can imagine) Horde of Worms get about every necessary element in to this 1999 release. Dual vocals, blasting drums, occasional moshy riffing all thrown in a blender to create Dreams and Dying Eyes.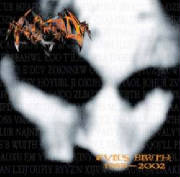 $10.00
Horrid - Evils Birth 1989-2002
Death Metal from Italy.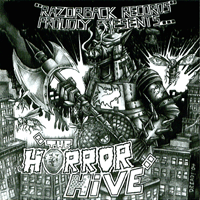 $10.00
The Horror Hive-Razorback Records Compilation CD
Razorback Records has gone the whole hog to celebrate its 5 year anniversary with the release of "THE HORROR HIVE" CD compilation, now available!
An excellent way to sample bands of the Hive, as well as other fiends we support! Order your copy now before they're all gone!
Features special brand new and unreleased songs from: ENGORGED, FONDLECORPSE, LORD GORE, EMBALMING THEATRE, FUNEROT, F.K.U. and IMPALED! Also features amazing artwork from Dennis "The Law" Dread!
Track listing:
1.
ENGORGED
(USA) - "Pigs Blood Blues"
2.
FONDLECORPSE
(Holland) - "Razorback Attack"
3.
MACHETAZO
(Spain) - "El Que Susurra En La Oscuridad"
4.
GHOUL
(Creepsylvania) - "Rot Gut"
5.
BLOOD FREAK
(USA) - "Kill! Kill! Kill!"
6.
LORD GORE
(USA) - "Decomposed"
7.
CATASEXUAL URGE MOTIVATION
(Japan) - "King of the Degenerates In the End of the Century"
8.
GRUESOME STUFF RELISH
(Spain) - "Broken Gravestones"
9.
FRIGHTMARE
(USA) - "Slasher Holocaust"
10.
WTN
(Singapore) - "Coroner's Macabre Fleshfeast"
11.
BIRDFLESH
(Sweden) - "200 of Death"
12.
ZOMBIE RITUAL
(Japan) - "Zombie Legions Kill! Kill!"
13.
FUCK... I'M DEAD
(Australia) - "Colon Commando"
14.
SPLATTERHOUSE
(USA) - "Maggot Sermon"
15.
GIGANTIC BRAIN
(Horhua-Lmory Undecimus XI) - "The Humans Military
Confidence Lead to the Slaughter of Them All"
16.
EMBALMING THEATRE
(Switzerland) - "Dying Funeral Procession II : Cemetery
Carnage"
17.
KUTABARE
(Australia) - "Assassin"
18.
MAUSOLEUM
(USA) - "Horrifying World of Disembodied Souls"
19.
HAEMORRHAGE
(Spain) - "Slaved To Dismember"
20.
GENERAL SURGERY
(Sweden) - "Lab Rat"
21.
THE COUNTY MEDICAL EXAMINERS
(USA) - "A Brief Discourse on Wound
Ballistics"
22.
COFFINS
(Japan) - "Sacrifice To Evil Spirit"
23.
BUTCHER ABC
(Japan) - "Maximum Rotting Corpse"
24.
FUNEROT
(USA) - "Hurl of the Possessed"
25.
GORE BEYOND NECROPSY
(Japan) - "Where the Pigs Squeal"
26. OPERATING TABLE (China) - "Autopsy"
27. FLAGITIOUS IDIOSYNCRASY IN THE DILAPIDATION (Japan) - "Dusted Ratina"
28. RABID (USA) - "Necromance"
29. REALIZED (Japan) - "Are You Realized?"
30. MAGGUT (Japan) - "Tear Into Dismemberment Corpse"
31. PILE OF EGGS (USA) - "Gargling Staples"
32.
IMPALED
(USA) - "Smash Your Face In"
33. F.K.U. (Sweden) - "Maniac Cop"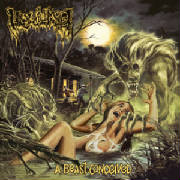 HOWLING - A Beast Conceived
The death-thrashing creatures of the night, HOWLING, have unleashed their debut album, "A Beast Conceived"! 10 songs of raging, blood-crazed horror Death/Thrash violence with ripping guitar solos and female death metal vocals that sound like a possessed she-wolf chewing her way out of hell! The band is a whirlwind of loud, fast, and thrashing heavy metal, with an emphasis on extremely catchy head banging riffs meant to summon forth the powers of darkness! Get ready for an album loaded with some of the most memorable songs in a long time, all centered around a creepy and flesh-tearing atmospheric "backwoods horror" theme.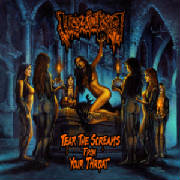 HOWLING - Tear The Screams
HOWLING returns from the murky swamps to deliver a special release filled with their pure Horror-Metal sound! "Tear The Screams From Your Throat" is 30 minutes of total destruction filled with the catchy, infectious thrash-laden riffs and guitar solos you loved from the first album, along with the deadly and blood-thirsty female death metal vocals from hell! This CD is NOT the band's 2nd album, but an exclusive release that features 7 songs (6 new and original Howling songs and 1 cover song from a classic 80's metal band) and has an incredible full color hand painted cover from up and coming underground artist, Mario Lopez. A total throat-ripping HOWLING-metal experience!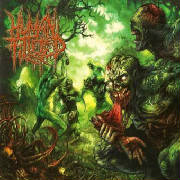 HUMAN FILETED - Blunt Force Embludgeonment (Remixed & Remasted)

Finally available again, completly remixed and remasted!!!
The highly anticipated new Full Length CD from one of
the Sickest Brutal Death Metal bands from the USA today!
This will be their 2nd Full Length CD. Expect nothing but the
most Crushing Brutal Death Guttural Death Metal. A must for fans of "Stabwound era" Gorgasm. Get this masterpiece now!!!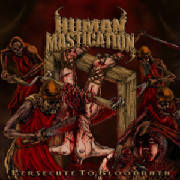 HUMAN MASTICATION - Persecute To Bloodbath
One of the Philippines Most Brutal Ultra Guttural Death Metal bands!
This CD will features 7 brand new tracks! It has 4 new songs taken for this album, 1 brand new Single song, and 2 tracks taken from the Split 7" w/ Small Pox Aroma, all on 1 CD!!! THIS IS AMAZING!!! Their Most Brutal work to date!! GET THIS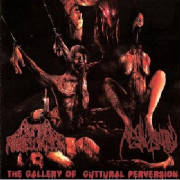 $10.00
HUMAN MASTICATION / FLESH DISGORGED - The Gallery Of Guttural Perversion

Brutal death metal split from the Philippines and Singapore.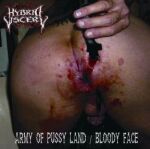 $10.00
Hybrid Viscery - Army Of Pussy Land/Bloody Face CD
Extremely sick Russian death/grind!. One of the sickest covers lately! Import from Russia!.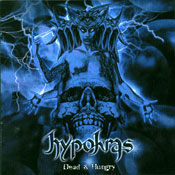 $10.00
HYPOKRAS - Dead & Hungry

Death metal from France.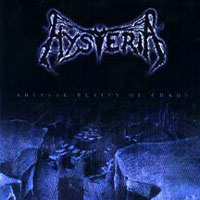 $10.00
Hysteria-Abyssal Plains of Chaos CD
Hysteria have just released their fist cd. They play a special & uncommon kind of Death Metal. They are the children of the meeting between the US school and the Swedish one. Thus I qualify them as Brutal Darkened Death Metal. They have fast paced grunted brutal parts as Cannibal Corpse or early Kataklysm have. They also possess a Swedish touch in the melodies and screamed vocals, like early Dissection for instance. Add a thin touch of Heartwork-Carcass and you got what Hysteria is all about!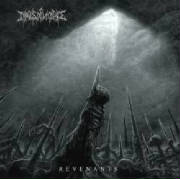 IMMAGES OF VIOLENCE - Revenants CD

Long awaited and highly anticipated 2nd full lenght CD from this amazing Brutal Death Metal band from Texas! TXDM!!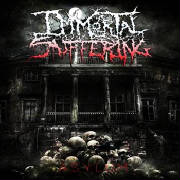 IMMORTAL SUFFERING - Asylum CD

Sick Slamming Brutal Death Metal band from NY.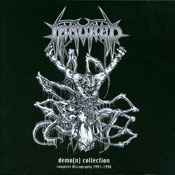 $10.00
IMMURED - Demo[n] Collection

Old school death metal from Germany featuring the band's
entire discography from 1993 through 1997.

$10.00
Impending Doom - Apocalypse III The Manifested Purgatorium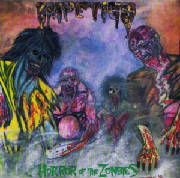 IMPETIGO - Horror of Zombies CD

The 1992 classic is back, and better than ever! BACK in print!

The 2nd album from the wizards of gore is truly an underground horror/death metal masterpiece! Razorback Recordings is proud to bring you the ultimate re-issue with re-mastered sound, 2 bonus live tracks, 16 page full color booklet with even more insane and detailed liner notes from legendary vocalist Stevo, descriptions of each song, tons of photos, art, and cover art drawn by Stevo that was originally only seen on a rare t-shirt from the early 90's, as well as the ORIGINAL cover art that you can flip over if you wish. This re-issue is an essential must own release for long time fans of this incredible band and also for those just hearing about them for the first time!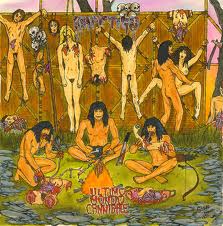 IMPETIGO - Ultimo Mondo Cannibale CD
The underground Death/Grind/Gore Metal classic from 1990 has been re-issued with the originally banned cover art fully restored in all its gory glory! The album has been re-mastered by Patrick Bruss from Crypticus and includes the infamous "Faceless" EP along with bonus live tracks! Also includes detailed liner notes from vocalist Stevo and all the old classic artwork, show flyers, photos and more! This is the ultimate edition of this beloved splatter classic! Uncle Creepy lives yet again!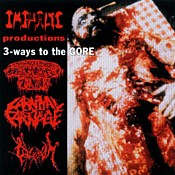 $10.00
Imphalte Productions - 3 Ways To The Gore

29 Goregrind tracks total from Disgorged Foetus/Carnival of Carnage/Vivisection.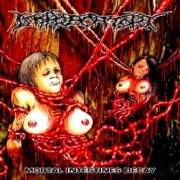 $10.00
Imprecatory - Mortal Intestines Decay

12 songs of sick, brutal and gory death metal!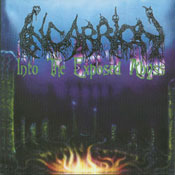 $10.00
INCARRION - Into The Exposed Abyss

Brutal death metal - another United Guttural release.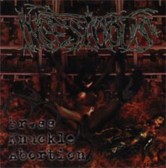 $10.00
Incestuous - Brass Knuckle Abortion CD
This goregrinding death band has it all!! The technical as hell drumming, the talented guitar leads and growls of destruction!!! Definitely one to include in your goregrind collection.

INSISION - Terminal Reckoning
The long awaited and highly anticipated new Full Length CD from Sweden's Brutal Death Metal masters!! Their 1st full length since 2007, and it's well worth the wait. Head-splitting Brutality, gut-wrenching vocals, a true master piece.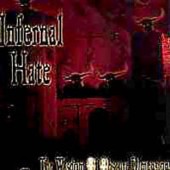 Infernal Hate-The Wisdom Of Obscure Dimensions CD
These guys play brutal grinding death with deep growls and technical drumming!! Sounds like Suffocation but faster!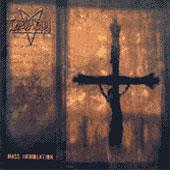 $10.00
Infestation - Mass Immolation

Death Metal in the style of Suffocation and Immolation.

$10.00
Infestum - Last Day Before the Endless Night

Pagan Black Metal.


$10.00
Ingrowing / Deflorace

-Split CDSplit CD grind meets brutal death.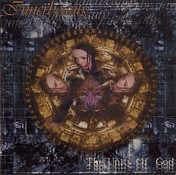 $10.00
Inner Beauty - The Unity Of God CD
From Indonesia. This is pretty original. Fast and steady black metal with female vocals and growls. If you like sweet female vocals and Asian girls, this is for you!! Sound like My Dying Bride but alot more brutal. Comes with nice thick fold out booklet.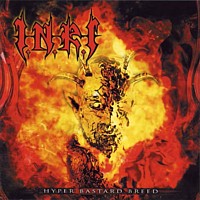 $10.00
I.N.R.I. - Hyper Bastard Breed CD

Brutal, Furious Death Metal from Holland, Great new Band!!


$10.00
Insane Assholes - Stralci Di Oblio

Totally straight forward grind core simlar to Denak, Dahmer and Rot. This is for grind fans only. No chance of getting a cross over to like this one.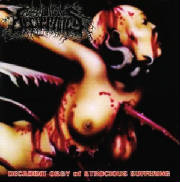 INSIDIOUS DECREPANCY - Decadent Orgy CD

Ultra Brutal Tech. Death Metal, featuring the master Shawn Whitaker (Viral Load, Gortesque Formation, Uncleansed, etc..) Don't miss out!!! Has the very rare 1st and only demo of Insidious on the CD as bonus tracks.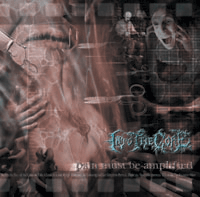 $10.00
Into the Gore - Pain Must Be Amplified

High speed death/grind.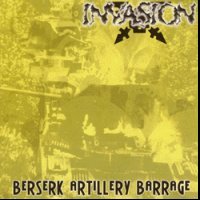 $10.00
Invasion - Berserk Artillery Barrage

Swedish sounding Death/thrash metal.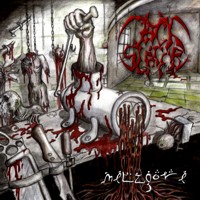 Jack Slatter - Metzgore CD
From Germany. This is crazy!! These guys play very technical grinding death with lots of changes!!! I'm not talking about some random sloppy changes here. This is well put together madness!!! For fans of Suffocation and Pungent Stench but in a goregrind style.Very interesting production!!!! You have to check out this new band!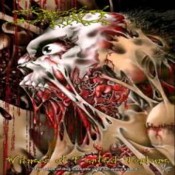 $10.00
JASAD - Witness Of Perfect Torture

One of the sickest brutal death acts to come out of Indonesia.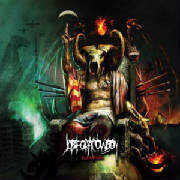 JOB FOR A COWBOY - Ruination CD

JOB FOR A COWBOYs highly anticipated sophomore album Ruination was recorded in April, 2009 at Audio Hammer Productions in Sanford, FL with Producer Jason Suecof. Ruination marks the JOB FOR A COWBOY recording debut of drumming prodigy Jon The Charn Rice, who has toured with the band since the release of Genesis and features ten tracks of state-of-the-art heavy metal music. Ruination sees JOB FOR A COWBOY advance by leaps and bounds; the record is a concentrated hotbed of astounding dexterity, scorching attack, sleek arrangement and thundering musical muscle. Infectious riffs, keen dynamics and the assertive vocals of rising star front man Jonny Davy combine to produce an album that is at once powerful, expressive, confident and commanding. The New York Times referred to JOB FOR A COWBOYs sound as brute-force, a commendatory claim that Ruination unquestionably validates.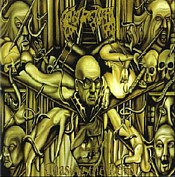 $10.00
KADATH - Chasing The Devil

Death metal out of Germany.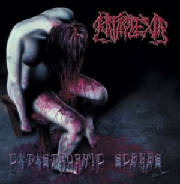 $10.00
KATAPLEXIA - Catastrophic Scenes

Sick brutal death metal from Finland, but whose band members are all from South America - sick shit!



The Kill-Soundtrack To Your Violence CD
From Australia. This is hyper grindcore with blistering blasts and intense screams!!!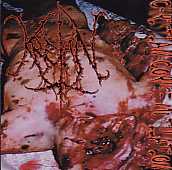 Kretan - Christian Corpse Mutilation