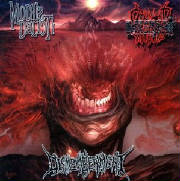 3-Way Split: Modus Delicti, Clitoridus Invaginatus, Dismemberment CD

A disgusting split featuring: Modus Delicti (Sick Brutal Death from Italy w/ members from Septycal Gorge & Blasphemer!!), Clitoridus Invaginatus (Ultra Brutal Guttural Death Metal from Italy w/ members from Vomit The Soul) & Dismemberment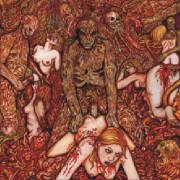 $10.00
4 Way Cybergrind Pornogoremageddon

4 way split between Psychosadistic Haterapist, Fucksaw, Tumor, and Bloody Diarrhoea.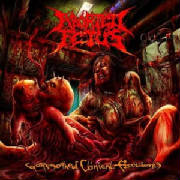 ABORTED FETUS - Goresoaked Clinical Accidents CD

Re-release of the incredible Debut album from these Russian Brutal Death masters. The album has been completly re-recorded for a more Brutal sound and has incredible new artwork and layout. Also might include some bonus tracks.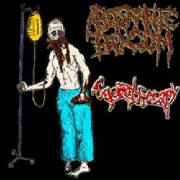 $10.00
Abosranie Bogom-Coprotherapy CD
A much expected release from American Line/Alarma, Abosranie Bogom is putrid and vile gore grind with totally over the top vocals effects. Fans of the labels previous releases and people who never get tired of fart/scat samples should love it.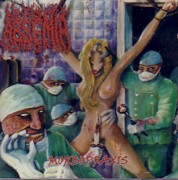 $10.00
Absemia - Morbipraxis CD




$10.00
Abrasive - Desire CD
This is the second album from this German death metal band with 4 members of sickness, man. They are playing so heavy and grind with two different vocals it gives a full sound to their music, the guitar is heavy with great riffs and fast playing, and with blastbeats and heavy bass. Lyrically this band are dealing with erotic and sexual desire, relatively atypical for the death metal scene.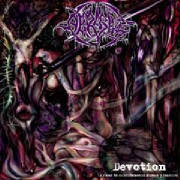 $10.00
Abrasive - Devotion CD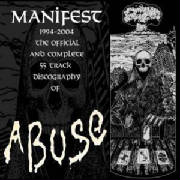 ABUSE - Manifest 1994-2004 CD

The official and complete 55 track discography of Abuse! a must for fans of crust, grind, and pissed off punk!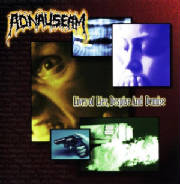 $10.00
Adnauseam
-Lives of Lies Despise and Demise
Brutal death metal for furious pit-action.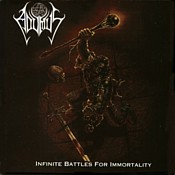 $10.00
Adumus - Infinite Battles for Immortality

Texas Black metal. Recorded and mixed at Texas Music Studios, Houston Texas.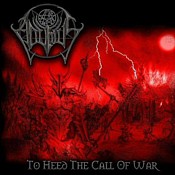 $10.00
Adumus - To Heed The Call of War

2004 release from this Texas Black Metal band.


$10.00
Aglarond - Across the Dark Night CD
This is dark doom metal which can carry you soul away easily into melacnholy and the endless depths of your brains. Heavy guitars, easy flowing drums, twinkling keyboards/piano, fluid guitar melodies, whispering melancholy, clean singing vocals, female vocals, grunting etc... all fitted perfectly into hypnotizing songs with different recognizable identities. From Monterry, Mexico.



Alienation Mental - Four Years...Time Full Of Brutality
Best of/Compilation.
01-08 -VENERATION OF THE BIOLOGICAL KILLING MACHINE-
1999 - split CD with czech band MALIGNANT TUMOR
2000 - split tape with czech band GENETIC THREAT

09-11 -THE RESTRICTED CEREBRAL CAPACITY-
2001 - split EP with french band INHUMATE

12-14 -LIVE TRAX-
2002 - recorded in 30.04.2002 France, this gig was a part of the eurotour 2002
with CEREBRAL TURBULENCY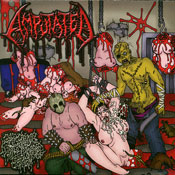 $10.00
AMPUTATED - Gargling With Infected Semen

Debut release of brutal death grind from the United Kingdom.


Anaemia
-Stupidity Of The Lambs
Brutal Spanish grindcore extravaganza mincing Mortician, Nasum and Terrorizer with humorous and interesting ideas!.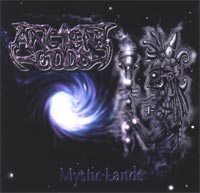 $10.00
Ancient Gods - Mystic Land

Aztec-Mayan paganism Death Metal from Chicago.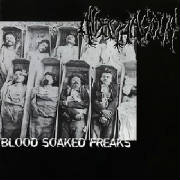 Androphagous - Blood Soaked Freeks CD
Bloodsoaked, underground Death Metal manic freaks lurking from the lowest slums of Germany!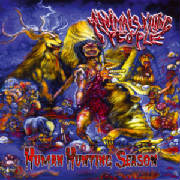 ANIMALS KILLING PEOPLE - Human Hunting Season
Guttural blasting grind death from New York! Features current and ex-members from PUSTULATED, PURULENT & COPREMESIS...
Includes an amazing BOLT THROWER cover version!.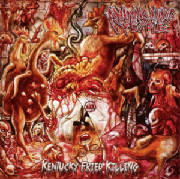 ANIMALS KILLING PEOPLE - Kentucky Fried Killing Re-Issue
Blasting Death Grind from NYC, re-release of their full
length CD Kentucky Fried Killing, featuring members of
Andromorphus Rexalia, and ex-members of Purulent and Copremesis,
Pure Animal Grinding Brutality, CD includes: New sick cover,
and layout, All audio re-mastered by Adam Scott whose previous work
includes Slayer and Anthrax, plus 10 never released bonus tracks
that includes studio and live tracks.

$10.00

$10.00
Ânsia de Vômito - It's Time For Them To Remember!

Death/Grind from Brazil.


$10.00
Antropofagus - Alive Is Good...Dead Is Better CD
Mangled and severe death metal butchery. Hailing from Italy, comes this slab of carnage! It has everything the gore enthusiast would want... blood, sickness, guttural brutality!! It's a vile cd catering to your vile needs. Includes a scathing version of Slayer's "Necrophobic".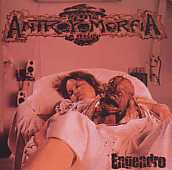 Antropomorfia
-Engendro CD
Hailing from Spain, Antropomorfia blend modern blast fill death metal with a touch of darkness found in old school styled acts such as Fleshfeast and Incantation. Guttural vocals come across as a mix of Broken Hope and Gorguts and catchy death metal riffing.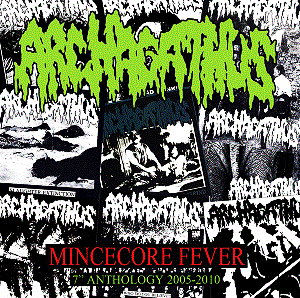 ARCHAGATHUS - Mincore Fever CD

This is a 7" EP anthology collection CD from 2005 to 2010 of this extreme and pure grindcore band!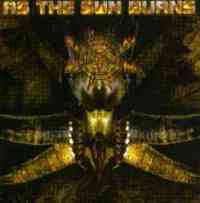 As The Sun Burns - 4 Way Split CD
15 tracks and 67 minutes of unrelenting underground black metal featuring Bahimiron, Funeral Rites, Crimson Massacre and Adumus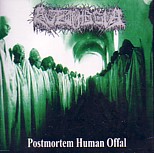 Autophagia - Postmortem Human Offal CD
As grindcore is supposed to, this release has tedious non-changing guitar riffs tuned very low. Vocals remind me of belching, and the drums are constant blasting.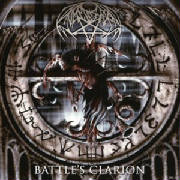 AVERSE SEFERIA - Battle's Clarion
Black metal from Texas, Averse Sefira continue the legacy of raw and rudimentary black metal aspiring to atmospheric and epic effect.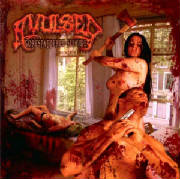 AVULSED - Gorespattered Suicide Re-Issue CD

Re-release (w/ bonus tracks) of this Astounding 2005, 5th full length album by this Spanish Brutal Death Metal ensemble, perhaps their most Brutal and intense material to date! Mixed and mastered by Erik Rutan (HATE ETERNAL | ex-MORBID ANGEL) at Mana Recording Studios in Tampa (CANNIBAL CORPSE, HATE ETERNAL, INTERNAL SUFFERING, etc.). Features impressive yet super-gory cover artwork and layout design.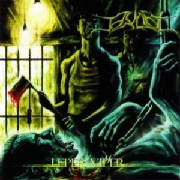 $10.00
Axon – Leper Viper
9 tracks of brutal death metal. Definitely for fans of Death and Morbid Angel on Deus Mortuos.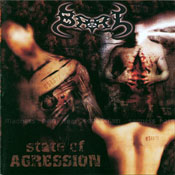 $10.00
Baal - State of Aggression
Melodic Death metal from Mexico.


Basket of Death-Suitcase Of Mutilated Entrapment CD
From the pits of Japan. They play brutal goregrind similar to Microphallus. For fans of Merzbow and Slough. Lots of bizarre noisy instruments of torture here.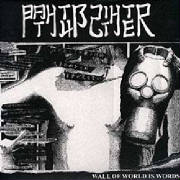 $10.00
BATHTUB SHITTER - Wall Of World Is Words
This release is a re-issue of the group's vinyl LP from 2000 of the same name, originally limited to 1100 copies, with a couple of bonus tracks, in their original form. No remixing. The CD version contains 12 tracks of Japanese-styled grindcore clocking in at just under 21 minutes. Included on this release are three cover songs; Extreme Noise Terror's "We The Helpless", Scum's "Imitation Of Life" and Holy Moses' "Fuck You". The majority of the album is blazing fast grindcore, with short, catchy tunes, minimalistic drumming, shredding riffs, and a greatly varied dual vocal assault.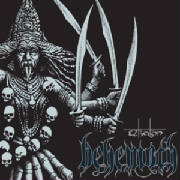 BEHEMOTH - Ezkaton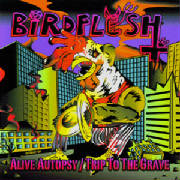 BIRDFLESH - ALIVE AUTOPSY / TRIP TO THE GRAVE CD

BIRDFLESH "Alive Autopsy / Trip To The Grave" CD has finally been reprinted. Out now on Razorback Records! Includes the out of print debut LP and cult 7" ep, a total of 27 brainmoshing grindcore tracks from these Swedish maniacs! The blasphemous bird-gorilla is here to stomp more real estate along with your skull, get it now!!
The most ferociously intense and original grindcore album of the year. This is a rollercoaster thrillride of perfectly excuted light-speed blast beats, raw vocal lacerations, ripping vein exploding riffs, warped lyrics, and total energy and catchiness not seen in grindcore for years now. BIRDFLESH is an aural assault on the senses which requires a strong stomach and an (un)healthy twisted sense of humor! This band is a must for fans of CSSO, Nasum, Terrorizer, Brutal Truth , etc.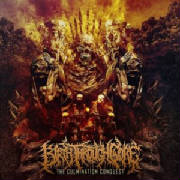 BIRTH THROUGH GORE - The Culmination Conquest
The very highly anticipated 2nd Full Length CD from Greece's Brutal Tech. Death Metal Masters!!!

Launching devastation with sticky riffing patterns In a balance between polish and punishment , frenzy concrete speed , a bruising experience in a cyclic beating ,Birth Through Gore delivers Tech Brutal Death Metal , intense and restless . a bone splintering exercise in apocryphal violence which honors its influences while keeping current with in the brutal USDM style.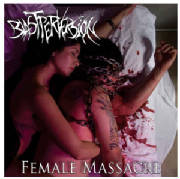 $10.00
Blast Perversion - Female Massacre
Sick, Brutal, Perverted Death Metal from Texas!!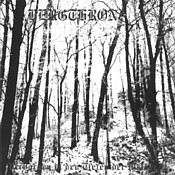 $10.00
Bergthron - Verborgen In Den Tiefen Der Wälder...

Definitely impressive piece of work, as is any Bergthron album. A 30-minute song from this German Black metal band with more timing, rythm,
and mood changes.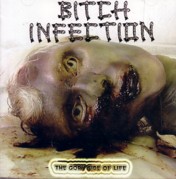 Bitch Infection-The Gory Side Of Life CD
From Germany. These freaks play goregrind similar to Slough and Microphallus. Deep growls, drum machine and brutal guitars! Nice disgusting cover!

BLIZARO - City of the Living Nightmare CD

BLIZARO play incredible and mind-blowing 70's-inspired Doom Metal mixed with Horror film-influenced synth/progressive rock to create an original sound that's catchy, moody, and brilliant. Imagine the horrific sounds of Goblin crossed over with Witchfinder General and Pentagram, along with a ton of gloomy Moog synthesizers and hypnotizing, fuzzed up metal riffs and you get one hell of a sound that will leave you spellbound! Over 60 minutes of heavy, horror-drenched DOOM metal! Featuring John Gallo from ORODRUIN and CRUCIFIST!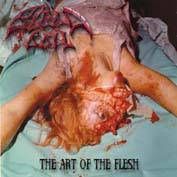 $10.00
Bloodboil - The Art of the Flesh

Brutal Death Metal from the Netherlands.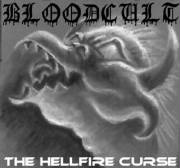 $10.00
Blood Cult - The Hellfire Curse
Black Metal from Kenny, Illinois.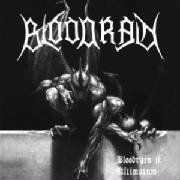 Bloodrain (Rus) - Bloodrain II : Ultimatum CD
Fast and agressive Nazi-Satanic Black Metal with old Thrash Metal influences, very well-played and well-recorded. Includes Kreator cover, "Bringer of Torture".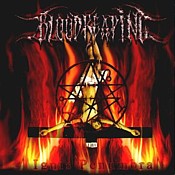 $10.00
Blood Reaping - Ignis Penumbra

Brutal Death Metal from Mexico.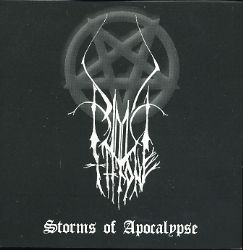 $10.00
Bloodthrone - Storms of Apocalypse
Relentless unholy black metal. Killer production with tight and precise riffing and drumming. Well written music from the bowels of hell!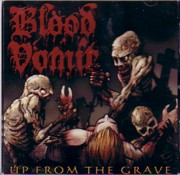 Blood Vomit - Up From The Grave CD
Dare enter the twisted world of one man project BLOOD VOMIT and savor the 8 splatter / horror film inspired tales of gore. The movie clip intros remind me of bands like RESURRECTION or MORTICIAN.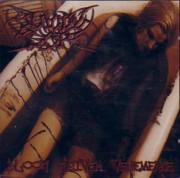 Bloody Gore - Blood Driven Vehemence CD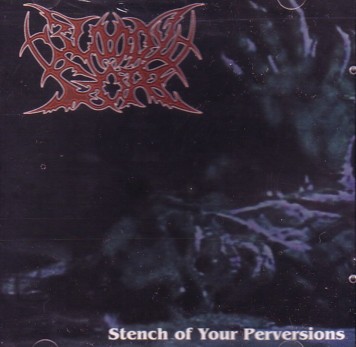 $10.00
Bloody Gore-Stench Of Your Perversions CD


The now famous demo from Bloody Gore pressed on to CD for the first time. This is Ultra fast and guttural brutal death which paved the way for the Indonesian scene in that country by giving it global attention. 3 members later went on to form Funeral Inception.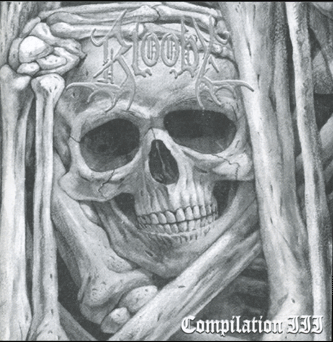 $10.00
Bloody Compilation III – Various Artists
Death and Black Metal bands from Spain. FEATURED BANDS: Baalphegor, Black Tear, Chamber Of Shred, Cyhiriaeth, Daemonlord, Dyspraxia, Foscor, Jigsore, Lapidated, Lucifugum, Mydgard, Numen, Scent Of Death, Suffering Down, Witches Sabbath, Xerion.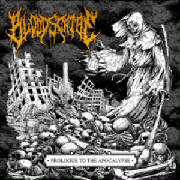 BLOODSCRIBE - Prologue to the Apocalypse CD

After 10 years of performing and developing their sound, Los Angeles hard-hitters BLOODSCRIBE, graces their fans with their long anticipated debut album "Prologue to the Apocalypse". Blending multiple sub genres of Death Metal, BLOODSCRIBE has assembled a unique tone that can easily be described as a destructive "in your face" sound; easily enjoyable for all extreme music lovers.
Featuring album art by Indonesian illustrator Mondo Borneo, "Prologue to the Apocalypse was recorded, mixed and mastered by Chris Garcia at the Morgue Music Studio (Stages of Decomposition) in Los Angeles CA.

BODE PRETO - Inverted Blood / Dark Night CD

Full-length album and EP both on one CD release! raw and violent black/death metal from Brazil in the old tradition of early Sepultura and Sarcofago!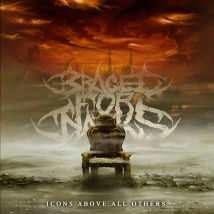 BRACED FOR NAILS - Icons Above All Others CD

Finally available after many many years, comes the Debut Full Length album from one of Texas's most Brutal secret!! Sevared Records & Ossuary Industries unleash this madness!! With cover art done by the Mighty ZIg, and w/ Shawn Whitaker (Viral Load / Insidious Descrepancy, Grotesque Formation, Uncleansed, etc..) on some tracks, and Mike (Infernal Dominion) on the rest . Crushing unrelenting Brutal Death from Texas!! TXDM at it's finest! Featuring Dobber on drums (from Sect Of Execration, Inextricable Entrails, Ingurgitate, Viral Load, etc.. ) Jim on Guitar (from Infernal Dominion, Imprecation, Uncleansed) & Chance from Infernal Dominion on Bass! Total Skull Crushing Brutality!!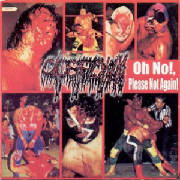 $10.00
Cacofonio - Oh No, Please Not Again!!!


CARDIAC ARREST - And Death Shall Set You Free
Their fifth and most foul album to date, CARDIAC ARREST brings you "And Death Shall Set You Free"! Formed deep in the black infamy-choked bowels of Chicago in the late '90s. Releasing their four previous albums, the fearsome foursome of Midwest metal maniacs continue their legacy of death metal brutality with "And Death Shall Set You Free" and the 10 cruel scythe cuts of horror-weltered cacoffiny offered therein, with such aural atrocities as "There Is No Escape," "Bridge Burner," and "Rise! Part Man, Part Beast." While the new album is their catchiest yet, it is still as unforgivingly heavy as a sledgehammer to the skull.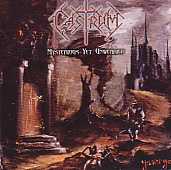 $10.00
Castrum - Mysterious yet Unwearied CD
Combining skilled musicianship with barbaric black metal artistry, Castrum unleash a vicious attack on the senses. Inhuman screams of pain layered on top of fierce blasting drums and slightly melodic guitars are crafted together in a fashion unique from their peers.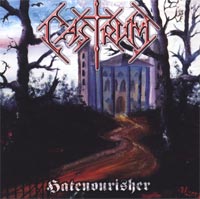 Castrum - HateNorisher CD
"Hatenourisher" features 8 songs in the most hateful and aggressive way of Death Metal! It's fast, powerful, brutal and yet melodic with a wide range of vocals! It's something you should hear before it's too late! Discover the Medieval Death Metal, the way it was supposed to be!!!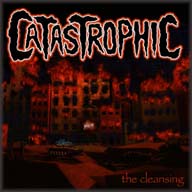 $10.00
Catastrophic - The Cleansing

Thundering package of sludgy Death Metal that features the awesome guitar work of Trevor Peres (Obituary,ex-Meathook Seed).


$10.00
CEMENTERIO SHOW - Idem CD

Spanish hardcore/punk band.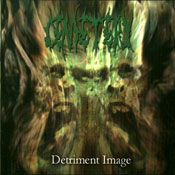 $10.00
CEMETERY - Detriment Image

Brutal death metal from Indonesia.

CENOTAPH (TURKEY) - Re Puked Purulency
The original recording of the massive ultra brutal album
"Puked Genital Purulency" recorded in 1997.
At the time it was considered to raw and too Brutal to be commercially distributed, so a different cleaner version was recorded again and released. This original recording has never seen the light of day until now!!! The Brutality the way it was originally supposed to be!! Ultra Brutal Ultra Guttural Death Metal from Turkey.

Also, includes all new artwork by Mike (Visual Darkness), and sick bonus tracks including the 1996 Promo Tape recorded live in Ankara, Live rehearsal from 95-95, and the "Life Immortal" Demo from 1995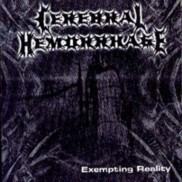 Cerebral Hemorrhage - Exemting Reality CD


Sick, fast and groovy brutal Death metal in the vein of bands such as Dehumanized, Cryptopsy, and Internal Bleeding. These NY death-grinders create some of the best Death to come out of NY in a long time. Mandatory!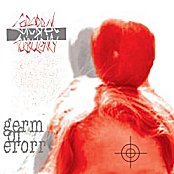 $10.00
Cerebral Turbulency-Germ Of Terror CD
Intensive grind core! Think Nasum. No intro - no intermezzos - no outro. 13 songs filled with uncontrolled fury.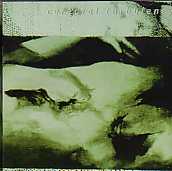 Cerebral Turbulency - Impenetrable CD
Devastating riffs, extremely well constructed songs, great sound quality and metal soudings, energy in all the composisions with mid tempos greatly managed. 26 grindhardcore songs + bonus: 3 cover version from godly Rotten sound, Gut, Regurgitate.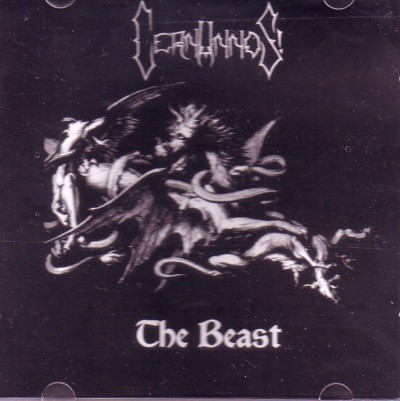 $10.00
Cernunnos!-The Beast CD


"The Beast" contains over thirty minutes of well orchestrated mid-paced US black metal. The production is amazing and the ease of hearing influences from Old Man's Child and early Dimmu Borgir make this a must for fans of slower, melodic and keyboard heavy blackness.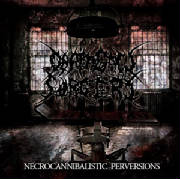 CHAINSAW SURGERY - Necrocannibalistic Perversions CD

Ultra brutal and sick gore grinding death inferno from the most vile and disgusting chambers ever!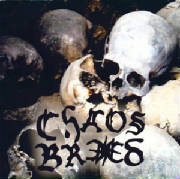 $10.00
Chaosbreed - Unleashed Carnage

One of the new projects on Europe death metal scene.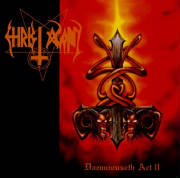 Christ Agony - Daemoonseth Act II CD
These guys play atmospheric and melodic black metal similar to Burzum with vomitorial growls similar to Obituary.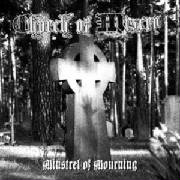 CHURCH OF MISERY (IL/USA) - Minstrel of Mourning CD

Years before the Japanese band of the same name had formed, there was CHURCH OF MISERY from Illinois/USA, the doom metal band started by Stevo of the legendary horror Death Metal band, IMPETIGO! In 1993, the band recorded their debut album, "Minstrel of Mourning", but it was never released... until now! Here is the holy grail of Doom Metal albums finally available for the first time ever! This amazing album was rescued from an obscure DAT tape and can now be finally heard after all these years. Features liner notes from the band, old photos, and more... this is an essential album that was way before its time.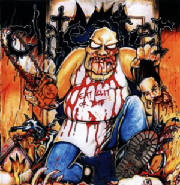 CLITEATER - Eat Clit Or Die CD

Re-release of this very hard to find 2nd Full Length CD of Ultra Brutal Guttural Death/Gore from the Netherlands! Will feature exclusive bonus tracks. Features members of Inhume, Sinister, etc.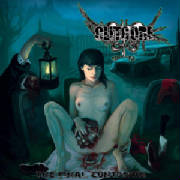 CLITGORE - The Final Cuntdown CD

Debut by Romanian powerhouse, Clitgore!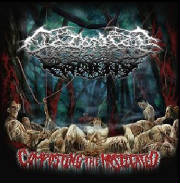 COLONIZE THE ROTTING - Composting The Masticated CD

Debut Full Length of one of the best bands I've heard in years. Ultra Brutal Ultra Guttural, Tech, Slam, Blasting Death Metal!! Featuring former drummer from Flesh Consumed. Try to imagine a mix between Disgorge (US, w/ Matti Way on vox), with some Flesh Consumed, Gorgasm, Deeds Of Flesh and a dash of Cephalotripsy & Devourment.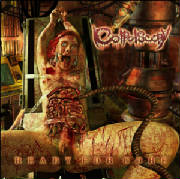 COLPOLSCOPY - ReadyForGore CD

Debut full length by Oxnard, CA hard hitters Colpolscopy!

Command Presence
-Inherit The Meek CD
American speed-thrash like Sacred Reich, Exodus, Slayer, Testament. Welcomed are also the influences by Sepultura, Annihilator, Pantera, Malevolent Creation, or Death, proving thus their familiarity with the broad extreme sound. This masterpiece of course is best listened to the higher volume level. It will definitely blow your brains!! Aggressiveness and complex technical playing are the keys and Command Presence play as they give humanity's last performance on earth!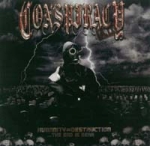 $10.00
Conspiracy A.D. - Humanity=Destruction: The End is Near

Melodic Death/Thrash Metal from Italy.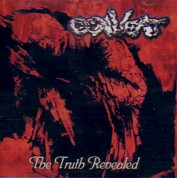 Convent - The Truth Revealed CD


From Poland the land that brought us killer Death Metal acts such as Vader and Yattering comes Convent. Unlike their fellow countrymen, Convent takes a slight American approach to their style of Brutal Death Metal. Most of their influence seems to come from East Coast Death Metal such as Cannibal Corpse, Suffocation and Immolation. Imported from Poland on Unholy Terror/Awaken Productions.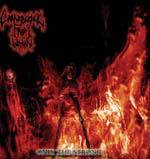 $10.00
Convergence from Within - Only the Strong

Death Metal from Alabama on Forever Underground Records.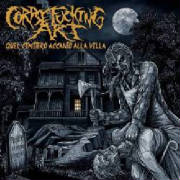 CORPSEFUCKING ART - Quel Cimitero Accanto Alla Villa CD

After 6 years of waiting comes the highly anticipated 4th full length studio album is a comeback to the 90's Brutal Death Metal, recommended to all the the bleeding's maniacs. 10 brand-new tracks straight in your face Brutality!!. Sick cover art by Chris Moyen.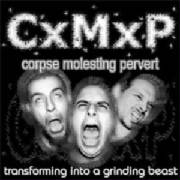 $10.00
Corpse Molesting Pervert - Transforming into a Grinding Beast CD
Sick german grind!

$10.00
Crawlspace - Enter The Realm Of Chaos

Brutal Death Metal from Belgium.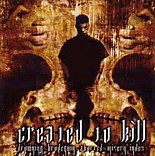 $10.00
Created to Kill - Drowning/Brodequin/Aborted/Misery Index

Drowning
1.Days of Decline
2.All Is Dust

Brodequin
3.From the Anatomical Deeps (Dead Infection cover)
4.Raped in the Back of Chad's Van (Last Days of Humanity cover)
5.The Garotte

Aborted
6.Generic Murder Concept
7.Suffer the Children (Napalm Death cover)

Misery Index
8.Manufacturing Greed
9.Your Pain Is Nothing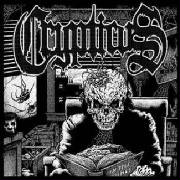 $10.00
CRYPTICUS - They Called Me Mad CD
The moonlight shines into the secret shafts & awakens The CRYPTICUS once more! After 3 years sequestered in the unholy secrecy of the Filth Chamber, Patrick Bruss has unearthed the dreaded sequel to his first album... A supernatural symphony of sickness, madness & obsession whose title must serve as a warning to all mankind: "THEY CALLED ME MAD"!

12 new tales of terror designed to delight the insane! Banned by the P.M.R.C. & protested by Colorado Mental Health officials. A degenerate masterpiece upon an unsuspecting public! You have been warned! Imagine Edgar Allan Poe and HP Lovecraft locked up in a haunted house while jamming early-DISMEMBER, DEMIGOD, ABHORRENCE(Fin), DEMILICH, GRAVE, etc.!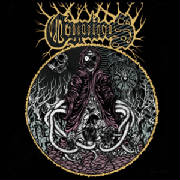 CRYPTICUS - The Barrens CD

The long awaited 3rd album from the mighty CRYPTICUS is finally here! 12 new songs of eerie, catchy, and horrific Death Metal the way only CRYPTICUS delivers! Intense riffing in the classic Death Metal style mixed with progressive horror synth music that is both original and heavy at the same time. Mastermind Patrick Bruss has crafted a masterpiece of the macabre, and you are all invited to join in on the madness! Included is a CD only bonus track titled "The Breathing Tunnel" that is not available on any other version of the album.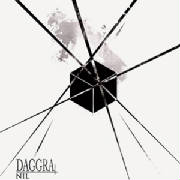 DAGGRA - NIL CD

Texas Grind!! If you like Noisear, Discordance Axis, P.L.F., then you should give Nil a listen.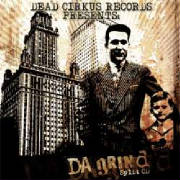 $10.00
DA grind - Split CD
On this Split there are 4 bands with 22 tracks total. And like the title of this Split it is all about grind. So expect some brutal fast grinding bands. Disaster uses brutal vocals and screams in the background, thrashy drums and melodic guitarriffs. Songs that go fast but with tempobreaks. Nice band.
Elysium is the second one and its a bit more furious than Disaster. Short songs with distorted vocals in a blasting tempo with start stop breaks. It is sounding like a wall of sound but underneath you hear some melody.
Sickbag is no exeption and continues where Elysium stops. Brutal voices over heavy riffing guitars. The drumsound is pushed too much in the background. They even manage to make a midtempo song.
Desecrator is closing this Split CD. They go full speed with breaks to ease down in short songs. Brutal vocals and blasting drums.
In the end it is a nice Split with enough food for grindfreaks.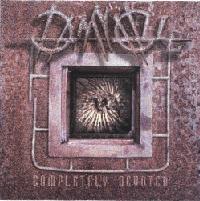 $10.00
Damnable - Completely Devoted

Brutal Death/Grind from Poland.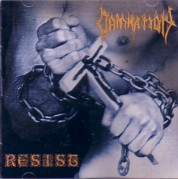 Damnation - Resist CD
From Poland. These cross breaking freaks play technical death metal similar to Morbid Angel. For fans of mid 90s death metal. Awesome drumming with 'grind' blasts!!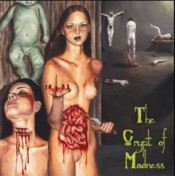 $10.00
Dark Faith /Paths of Possession- Split CD
Paths of Possession, formerly Swollen, have been brutalizing the Tampa, Florida area since 1999, Featuring in their ranks, current members of Withered Earth and Cancerslug, the incredible guitar work of Richard Brunelle (ex Morbid Angel) as well as the inhuman vocal work of George "Corpsegrinder" Fisher (Cannibal Corpse). Paths of Possession have unleashed 6 slabs of unholy blasphemy that is sure to rip your face off . Still fresh from their well-received tour opening for the mighty Monstrosity, Dark Faith has been pummeling the masses with their technical brand of satanic death metal for 6 years. Considered one of Florida's best current metal export, Dark Faith are destined to join the ranks of metal's elite. Dark Faith has also offered of 6 tracks of neck snapping death metal.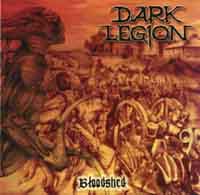 $10.00
Dark Legion - Bloodshed

Death Metal from Poland.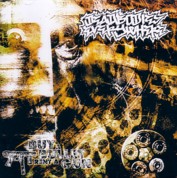 DeadBodiesEverywhere-Buy A Bullet Rent A Gun CD
These guys play technical grinding death metal. Lots of change in pace and slight style. Good bass sound!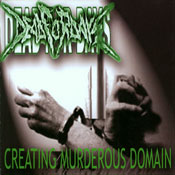 $10.00
DEAD FOR DAYS - Creating Murderous Domain

Brutal death metal from Chicago.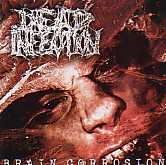 $10.00
Dead Infection - Brain Corrosion

Totally punishing and brand new release from gore/grind legends Dead Infection! Picking up where "Chapter of Accidents" left off, this new disc proves they haven't lost a thing in their years of silence.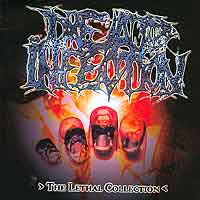 $10.00
Dead Infection - The Lethal Collection
Oscene released this greatest hits album. 30 Smashers with sick vocals, fast drumming and massive guitar riffing. All songs are remastered.


Deadspeak

-My Blood Is The Seed of The Beast CDDeath Metal from Wyoming!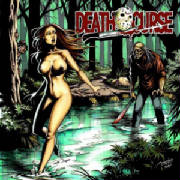 DEATH CURSE - DEATH CURSE
The debut CD from Missouri's DEATH CURSE, who play an insane hybrid of pure '80s influenced Death/Speed/Punk/Thrash, totally influenced by a diverse group of horror films from the '70s and '80s! Imagine a mix of Slaughter (Canada), D.R.I., early-Metallica, The Misfits, etc. This is pure horror metal done the Razorback way! Cover artwork was drawn by the amazing Mario Lopez who has drawn covers for other Razorback bands such as Wooden Stake and Lurking Evil!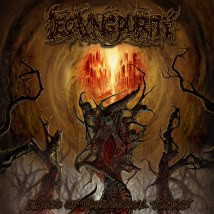 DECAYING PURITY - Phases Of Dimensional Torture CD

The official re-issue of the Ultra Brutal Incredible Debut CD from the Turkish Masters Of Brutal Guttural Death Metal. This re-release will include Brand new cover art and layout by the Mighty ZIG, but will also include an brand new 3 Track MCD recorded in 2010 as a bonus!!!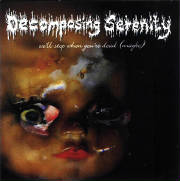 $10.00
Decomposing Serenity-We'll Stop When You're Dead CD
From Australia. This is a re-release of the last two 7"s on cd with a remastered sound and BONUS mpeg footage of how the front cover (with the baby head) is made. Decomposing Serenity plays fast goregrind with guttural growls. DxSx broke up a year ago. This is the Final release!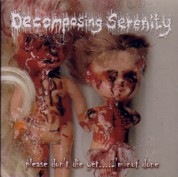 Decomposing Serenity - Please Don't Die Yet...I'm Not Done CD


Decomposing Serenity, the most psychotic Grind band around, unleashes a batch of cuts that will stimulate all you freaks. For only the ones who want the most extreme dosage of insanity and sickness with their Grind, Decomposing Serenity's latest is just what you need. Thirteen new songs, an unreleased 7", lots of bonus covers and 1 extra bonus classical song to help you sleep after the aural abuse.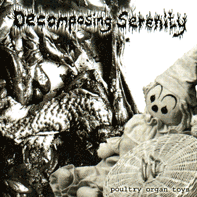 $10.00
Decomposing Serenity/Sugar Plum Fairy-Poultry Organ Toys Split CD

This is definitely one grind cd you dont want to pass on. DxSx hasn't sounded this fresh since it's last victim was tortured. The riffs are thicker, the blasts are crazier and the vocals, more gutteral!! Sounds like he is chocking on a fetus. You wont believe your chicken guts! For fans of SOD, Pig Destroyer and Hemdale. Sugar Plum Fairy plays some sort of technical grind with catchy digital sounds. Sounds like S.M.E.S. meets Bloodduster. The riffs here are thicker than a mixture of fudge and poo. Nice funny gore samples from both bands!!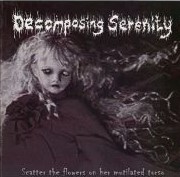 $10.00
Decomposing Serenity/Mortuary H.S.-Preparation For Disembowelment Split CD

The first all female gore/grind act I have ever heard team up with veteran noise/grinding Decomposing Serenity to produce a pitch shifted mass of gurgling experimentation. MxHxSx deliver a bizarre twist to their Gut styled offering in which even a harmonic makes an appearance.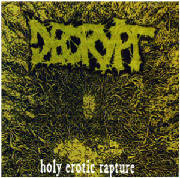 DECRYPT - Holy Erotic Rapture CD

Speedy death/grind from Indiana! This CD starts out throwing punches left & right & never lets up! It just knocks you on your ass from the beginning. These guys play super fast & aggressive as hell Death/Grind. they are super fast, technical, intense, tight & very, very good! They do have a bit of a different vibe than most bands playing this style. The vocals blend together Death growls, Grindcore screams & Punk styled vocals. If your a fan of bands like BRUTAL TRUTH, CEPHALIC CARNAGE, DILLINGER ESCAPE PLAN, SQUASH BOWELS, ALIENATION MENTAL & CEREBRAL TURBULENCY then your gonna love these sickos!!!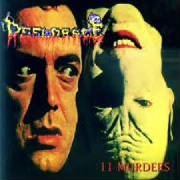 Deflorace

-11 Murders CDDeflorace are a murderously fast deathgrind band from Novy Jicin district, Moravia, Slovakia.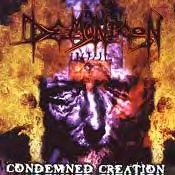 $10.00
Demonicon - Condemned Creation

Technical Brutal Death Metal from Minneapolis.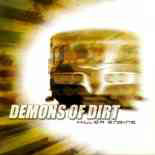 $10.00
Demons of Dirt - Killer Engine

Combines the modern Swedish extreme metal approach with an
altogether more grooving American style. Demons of Dirt are ready to roll...
Be warned!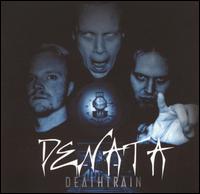 $10.00
Denata - Deathtrain
Death/Thrash metal from Sweden. The intros were composed and performed by Fredrik of the neoclassical band Phanatos.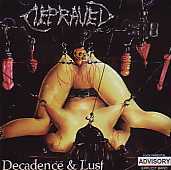 $10.00
Depraved-Decadence and Lust CD
Depraved unleash fast death/grind with gore/grind imagery and lyrics which adds them to the list of Frances most disturbing bands!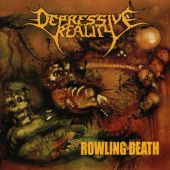 $10.00
Depressive Reality - Growling Death

Death/Black Metal from Czech Republic.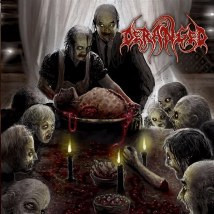 DERANGED - Cut, Carve, Rip, Serve CD

Swedish Brutal Death Metal masters DERANGED have signed with U.S. label Sevared Records. the most Brutal Deranged album yet!! Amazing new cover art done by the MIGHTY ZIG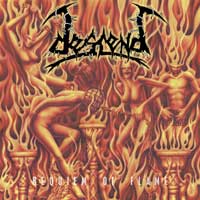 $10.00
Descend - Requiem Of Flame
From Cleveland, Ohio. Brutal but also very technical, fast and extremely intense.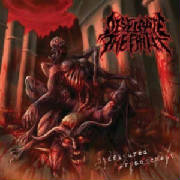 Desecrate The Faith - Disfigured Arrangement CD

Ultra-brutal death metal Houston, Texas.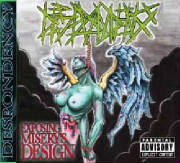 $10.00
Despondency - Exposing Misery's Design

Death Metal from Madera, California.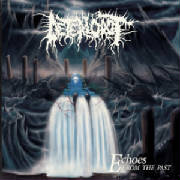 DETERIOROT - Echoes From the Past
DETERIOROT are one of the legendary cult early 90's Death Metal bands from the East Coast and here is a collection CD that includes their amazing 4-song demo from 1992, the "Manifested Apparitions of Unholy Spirits" 7" EP from 1993, and also includes bonus tracks such as 2 live songs from the "Dawn of the Dead" local TV show performance from 1993, as well as other live tracks and more bonus tracks! This is a MUST for fans of this amazing band and for collectors of early 90's Death Metal from the glory days of the American underground scene! 15 songs total of pure fucking DEATH METAL heaviness and utter decay! Includes booklet with rare old photos and some words from Paul Zavaleta (vocals/guitar) himself!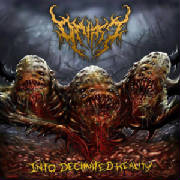 DEVAST - Into Decimated Reality CD

Recently reformed death metallers DEVAST, return with their second and most extreme studio offering, Into Decimated Reality. DEVAST follows an Apocalyptic and destructive concept of the human world and remarked structure in the veins of brutal technical death metal band such as Origin, Dying Fetus, Internal Suffering, and more. After a 6 year hiatus, relocation and new line up, DEVAST proves that no boundaries can stop the technical death machine entitled "Into Decimated Reality"

"Same brutal and apocalyptic root', stated guitarist / founding member Idir "Devast" in regards the album. "This new album is more diverse...empowered with some slamming feel and old school groove."
Featuring artwork by Tony Cosgrove (Stages Of Decompostion, Saprogenic, Syphilic), Into Decimated Reality was recorded at Rockoletta Studio in Buenos Aires, Argentina and mixed / mastered by Mahdi Riahi of Painful Productions in Germany.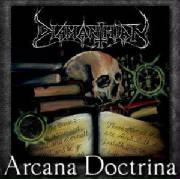 DIAMANTHIAN - Arcana Doctrina CD

A British trio of blood-soaked and brutal death metal.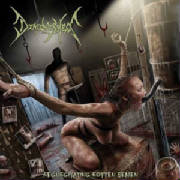 DIMINISHED - Regurgitating Rotten Semen CD

Incredible 4th full length album of Crushing Brutal Guttural Death Metal from the USA. Hands down their best and most Brutal release to date!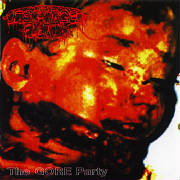 Disgorged Feotus-The Gore Party CD
Slow groove driven gore/grind from France with all the mandatory elements. Heavily distorted bass, fuzzy guitars and ultra pitch shifted vocals dominate this awesome debut release. For those of you who love bands like Gut, this was made for you!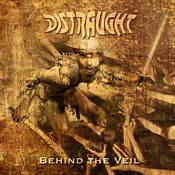 $10.00
Distraught - Behind the Veil

Thrash Metal from Brazil.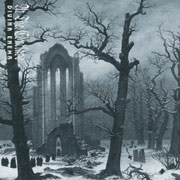 $10.00
Divina Enema - At The Conclave

Avant-garde Genre from Belarus.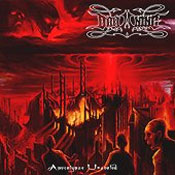 $10.00
DROWNING - Apocalypse Unsealed

Purely dark, fast, evil death metal from France.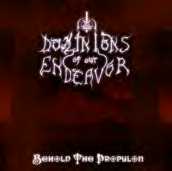 $10.00
Dominions of Our Endeavor - Behold the Propylon

Black/Death Metal from south Texas.




Dungortheb

-Intended to... CD

Their music can be described as brutal and technical death. The brutal vocals fit their music perfectly and the singer can be judged as good enough metal with some grind influences.